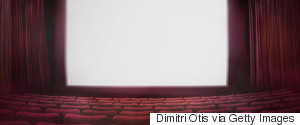 I felt like I was crossing the virtual picket lines when I went to see Me Before You. After seeing so many people with disabilities protesting the movie as an affront to our "community," I decided to see it for myself.
Yes, yes, I know, we have to get through a summer chocked full of juvenilia, digitized end-of-the-world mayhem, and gallons upon gallons of blood accompanying screams and gore galore. And then, of course, serious cinema heavyweight award contenders throughout the fall. Okay, yes, of course.
The movie is fictional and represents one story (and not all people with disabilities), but clearly it shows that Hollywood needs to provide more representation for people who live with disabilities.
The new film Me Before You (now in theaters) marks a bit of a change of pace for Emilia Clarke after the action her antics of last summer's franchise ...
This article was originally posted on Claiming Crip It seems like I can't be on Facebook or any other form of social media for more than five minutes...
This week the MovieFilm gang dives deep into a spoiler-...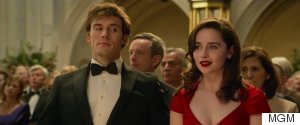 There is a big difference between actual human people having feelings about their actual lives and experiences of disability and a fictionalized account written by someone who isn't disabled and which heavily romanticizes very problematic stereotypes about disability.
Once again the premium ticket after the Golden Globes award show was the HBO after party, where reportedly 1200 stars, artists, producers and executives mingled and touted the evenings results.
For this week's super-sized show, the MovieFilm gang is joined by Taz Ahmed and Zahra Noorbakhsh, hosts of the #GoodMuslimBadMuslim podcast, for a wide-ranging conversation about the pluses and (mostly) minuses of Terminator Genisys, the fifth film in the futuristic franchise.
It's been thirty-one years since the The Terminator first wowed audiences, and my fear as I stare down the abyss into the dark future is that they'll just keep cranking these things out forever and always until the end of time. They. Will. Not. Stop.
The eminently photogenic ladies of Game of Thrones are rocking magazine covers everywhere. The guys may seem a little lost in their dust, but they're doing their best to contribute to the massive publicity campaign that GoT engenders, too.
"Game of Thrones" is the most gorgeous show on television, a poetic, muddy, glorious epic made to be enjoyed in greedy HD marathons.
Truman Capote's glory days as a celebrated writer were revisited at the opening of Richard Greenberg's Breakfast at Tiffany's on Wednesday night at the Cort Theater.
This production misses the mark because it emphasizes the wrong sets of emotions. In a dark, noir-like setting, Holly gets wrapped up in the nightlife. Fred gets lost in the shuffle. But you never feel that either of them is comfortable in their own skin.
In the new production of Capote's adored Breakfast at Tiffany's at the Cort, Emilia Clarke, of Game of Thrones, is no long and skinny drink of water, but she's undeniably darkly beautiful.