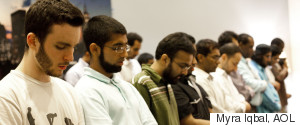 Fasting from dusk til dawn is only one of the five pillars of the holiday, but YouTuber and songwriter Khaled Siddique is here to tell you of some other things you should stop doing to have a more meaningful Ramadan.
Maybe every five or 10 years I run into a medical article that is stunning. Steve Blair's paper on the relation of fitness to all cause mortality in 1...
In our latest explainer, we break down where it came from, what might happen if we do nothing about it, and what a potential solution could look like.
In the U.S., the outward markings of success are for sale. The value of these status symbols is particularly high for people when they are feeling that they are being discriminated against.
Aside from the obvious pleasure a gentle human touch can bring, scientists are now discovering valid scientific benefits to such interaction.
Toe jam is common non-medical term used to describe the 'gunk' that accumulates between the toes. Not all toe jam is the same, however -- and it can result in serious medical issues for some and should not be neglected.
For a better understanding of food cravings, it's important to understand what influences our cravings and what we can do to control them.
Reams of research now paint a picture that what we believe with regards to medication can have measurable effects on the body.
Cleft Lip and cleft Palate can occur simultaneously, or independent of the other. In other words, having cleft lip does not necessarily mean cleft palate is present (and vice versa).