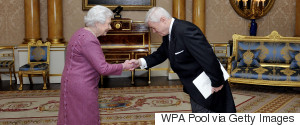 Farting and belching are the great levelers and if you are certain that "beans, beans the musical fruit/the more you eat, the more you toot" applies to everyone, then you can be sure that humanity rather than titles or talents is what really unites our race.
I've been married for a little over six months now, and as comfortable as I am around my husband Robby, I still can't bring myself to burp or fart in front of him.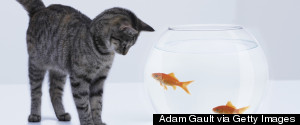 As a physician and a researcher, I always like to know the source of health advice. Just because something is published in a science journal or reported on the news doesn't mean it's true. You need to look at how a study is designed, as well as decide if it seems to make sense. Here's some health advice that you should think twice about.
Whoopi Goldberg's recent embarrassment on live T.V. brought to mind the most difficult conversation I ever had in the workplace.
I share this true but pathetic story to commiserate with other tortured souls who relentlessly endure and survive extreme humiliation. We're a group of accident-prone fools who regularly trigger embarrassing situations that would permanently traumatize a normal person.
How many times has your wife, husband or significant other asked, "did you fart?" You are at the wheel heading out to the beach. It's a cloudless Augu...
In the last few years, I have come to realize that most people are too self-conscious or preoccupied with their own cardiovascular suffering to notice me. And even if I do something spastic enough to attract attention, I think of it as a public service -- I'm helping others feel better by comparison.
There aren't enough websites or cute movies out there to have prepared me for some of this.
We don't like to be reminded of what we are underneath and nothing reminds us more thoroughly than being unable to suppress our animal urges, meaning every kind of -cation from defe- to forni-.
In my book, I write about a man who loved my farts. I'm leaving it in because, well, it's about time more women write more honestly about sex, about gratification, about their needs for both receiving and giving, even about farting.
My chum Mr Methane, the world's only professionally performing farteur, caused a bit of a stink when he appeared on Britain's Got Talent in 2009 and n...
I take out my laptop and set it in a bin. I slip my shoes off and smile at the TSA agent as if I have nothing to hide. As if I'm just another normal passenger. As if I'm not wearing anti-flatulence underwear.
There is, for sure, a very twisted side to me. The other side is a nude Brad Pitt riding a unicorn with candy as his genitals.
My God. Sweet, Queefing Jesus. I don't think I've ever seen a better argument for feminism on mainstream television.