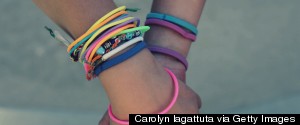 My heart will come back a little stronger every day, but it will never be the same. There will always be the spot that Annie carved out, in my heart, and in my life. But she'll never be truly gone. Someone as special as Annie can never truly be gone for good. I will always have a place for Annie. Until we meet again.
In the end, I would much rather live a life of abundant joy no matter what circumstances I will face. I don't want to spend one holiday bitter, angry, or aggrieved. I refuse to allow the junk in my life to decide the amount of joy and happiness that floods my heart.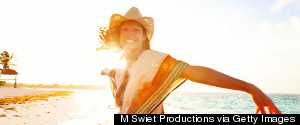 Although I didn't always feel empowered or plan on becoming a cancer advocate, I found strength in following a few simple life rules I learned along the way. In honor of my cancerversary, I want to share with you 13 ways I now live my life with purpose after cancer:
I met Andrea when she was hospitalized in Seattle undergoing her first transplant, now four years ago. What was and remains remarkable about Andrea is her sparkling determination, courage and her seemingly endless ability to tap in to positive side of almost everything.
Cancer was the first time in my life where I had to be an advocate for myself. Maybe it's pathetic that it took a threat to my life to learn to speak up, but regardless it's a lesson I will never forget.
They say optimism, positivity and affirmative thinking can get you places. Research shows a positive and happy mindset can not only help you achieve g...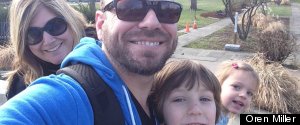 Sadness is inevitable -- I'm only human, and trying too hard to rise above it only hurts more. But I do accept. I accept that life is finite, and I accept that my time will come soon. I accept that my life had been and still is a gift, and I accept the likely possibility that I won't see my kids grow older.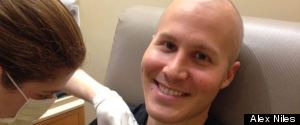 Just last week, I completed my 21st cycle of chemotherapy, my sixth since starting back up in the fall. So, this November, alongside my male friends, I'll be doing my best to grow back my 5 o'clock shadow, and of course some hair on my head!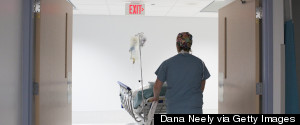 When day zero comes around, I take one last moment to think about my fear. The fears of what I will definitely experience, the fears of what I might experience and the fears of what I might not experience. And then, finally I do have a choice to make.
I thought I'd be sad, but when I woke up that morning it just felt right. Sometimes it pays to follow your instincts. If I'd rushed to shave earlier in my diagnosis, this would have been a completely different article, titled "What The F*ck Did I Just Do?!"