Your desire to understand has always been so clear. It's one of your fiercest personality traits, and sometimes you and I butt heads over it. I've always known that you would want to understand this, and while we talked, it was as if I could see the gears working in your mind while you tried to sort it all out.
The word "losing" has so much stigma. Nobody wants to be called a "loser" for any reason or in any context. So why is it so often used to describe someone who's fought cancer? While I wouldn't call cancer a "winning" situation by any means, those who have to fight it are giving it their all.
I had the fortune this past October to attend the second annual Society of Adolescent and Young Adult Oncology (SAYAO) conference at the University of...
It has been an honor to be involved in such a life-affirming project. To witness in print the bravery and honesty of these teens. They've taught me so much about life, love and what it is to fight, to win and sometimes to lose, but always to learn.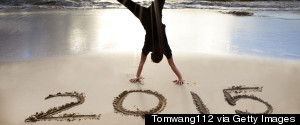 But, overall this year has taken me on a journey that has changed my life, and I think that is spectacular. Obviously f*** cancer, but f*** yes to what I've learned, who I've met and where I'm going.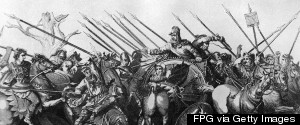 We use these imperfect metaphors to describe the indescribable experience of facing cancer, but I have to stop and wonder if these metaphors and clichés are doing more harm than good.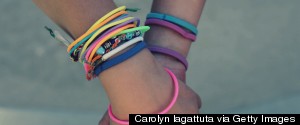 My heart will come back a little stronger every day, but it will never be the same. There will always be the spot that Annie carved out, in my heart, and in my life. But she'll never be truly gone. Someone as special as Annie can never truly be gone for good. I will always have a place for Annie. Until we meet again.
In the end, I would much rather live a life of abundant joy no matter what circumstances I will face. I don't want to spend one holiday bitter, angry, or aggrieved. I refuse to allow the junk in my life to decide the amount of joy and happiness that floods my heart.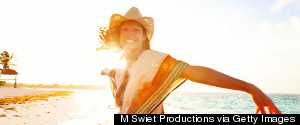 Although I didn't always feel empowered or plan on becoming a cancer advocate, I found strength in following a few simple life rules I learned along the way. In honor of my cancerversary, I want to share with you 13 ways I now live my life with purpose after cancer:
I met Andrea when she was hospitalized in Seattle undergoing her first transplant, now four years ago. What was and remains remarkable about Andrea is her sparkling determination, courage and her seemingly endless ability to tap in to positive side of almost everything.