Imagine you are a young adult, in your 20s or even early 30s. You haven't been feeling well lately, shake it off and then finally decide to make an appointment with your physician.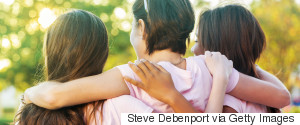 Last month, I headed south to Houston, Texas, to attend the Young Survival Coalition's (YSC) conference for young women affected by breast cancer and their supporters (who YSC have accurately dubbed, co-survivors). The theme of the conference this year (#YSC2015) was "young. strong. connected."
This past October, I was part of an unlikely and impromptu chorus singing at the funeral service for "Princess" Evey Cannon who died from cancer at the unfair and tender age of four years old.
During my last health crisis back in October I know I wasn't a pleasant patient. I was in the hospital for two weeks (which included surgery and a tri...
I sat up and as much as I could, gathered the heart monitor's leeds to the side, and brought Aura's body sort of close to mine. I pressed her ear against my chest. We were speechless, so she might as well just listen to my heart, and I might as well just breathe.
"What did I learn from my experience with cancer? It was not fun, but it gave me the ability to handle things better. Life can be hard, but you have to push through it and trust that God is in control. Give thanks to God every day for what you have. And do your best with it."
Sara Ann Taylor Gibson arrived on Earth on Valentine's Day, Feb. 14, 1974 at 7:01 p.m. During the first 12 years of her life she ran freely through ...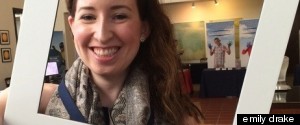 I am a cancer researcher is a way of saying that you are empowered as a cancer patient.
Your desire to understand has always been so clear. It's one of your fiercest personality traits, and sometimes you and I butt heads over it. I've always known that you would want to understand this, and while we talked, it was as if I could see the gears working in your mind while you tried to sort it all out.
The word "losing" has so much stigma. Nobody wants to be called a "loser" for any reason or in any context. So why is it so often used to describe someone who's fought cancer? While I wouldn't call cancer a "winning" situation by any means, those who have to fight it are giving it their all.