Photo by Mike Lang ***** He is there every day, rain or shine, sitting cross-legged on the hard cold cement in front of the drugstore. Head down, sa...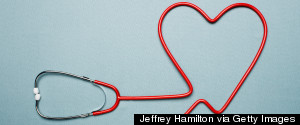 Not all surgeries, chemotherapies and radiation treatment options affect fertility and in some cases people assume that they are infertile, only to be surprised by an unplanned pregnancy after unprotected sex.
And, this story is for you, to make you aware of this disease. To make you aware of the fact that asbestos is still legal in the U.S. Finally, this story is meant to show the world what hope can do. I'd be honored if you joined me on this journey into the past, present, and future.
It was a normal Friday, I was outside playing with our three girls and walked over to the mailbox to grab the mail and there it was. An envelope addre...
Now eight years after college I wonder if I could I ever do what Rachel did -- live with cancer without any possibility of a cure, all while never letting up on exclamation points?
We are in a different time period thanks to scientific discovery. Our health care system and our views of what cancer looks like need to expand to match up with where we are.
Regardless of age, having cancer is a difficult experience. Living with cancer as a young adult presents unique challenges, such as dealing with reduced or impaired fertility rates, disruptions in education plans, etc. However, being diagnosed with cancer as a LGBTQQ-identified person, involves other difficulties.
There will be a few challenges along the way, and here's a big one. You found your life's mate and you are ready to start a family. The only trouble is, because of your medical history, your body is incapable of holding a pregnancy to term.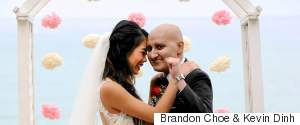 I strongly believe everything happens for a reason. Had terminal cancer not happened to me, I would not have been able to inspire my closest friends and family to appreciate the beautiful gift of life a little more and live more appreciative and positive lives with my story.
Fear means different things to different people. To some, fear manifests as anger. For others, fear is sorrow. For each person, identifying their fears is an intensely personal part of LungLeavin' Day.