Cancer was the first time in my life where I had to be an advocate for myself. Maybe it's pathetic that it took a threat to my life to learn to speak up, but regardless it's a lesson I will never forget.
They say optimism, positivity and affirmative thinking can get you places. Research shows a positive and happy mindset can not only help you achieve g...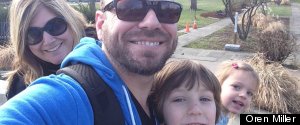 Sadness is inevitable -- I'm only human, and trying too hard to rise above it only hurts more. But I do accept. I accept that life is finite, and I accept that my time will come soon. I accept that my life had been and still is a gift, and I accept the likely possibility that I won't see my kids grow older.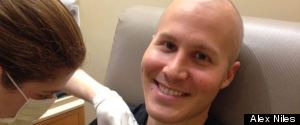 Just last week, I completed my 21st cycle of chemotherapy, my sixth since starting back up in the fall. So, this November, alongside my male friends, I'll be doing my best to grow back my 5 o'clock shadow, and of course some hair on my head!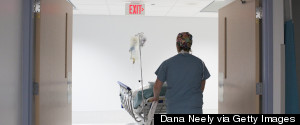 When day zero comes around, I take one last moment to think about my fear. The fears of what I will definitely experience, the fears of what I might experience and the fears of what I might not experience. And then, finally I do have a choice to make.
I thought I'd be sad, but when I woke up that morning it just felt right. Sometimes it pays to follow your instincts. If I'd rushed to shave earlier in my diagnosis, this would have been a completely different article, titled "What The F*ck Did I Just Do?!"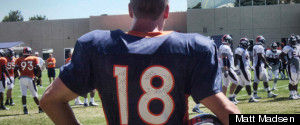 Though a small gesture to some, the lasting impact our conversation will have on my life is unforgettable. Life is about relationships and those around us. No matter his fame and presence in the National Football League, Peyton Manning gets it.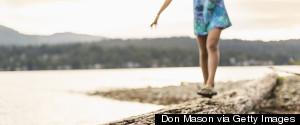 What defines us is how we rise above whatever setbacks we may face. And there are going to be a hell of a lot more situations that make us all feel unstable -- little everyday things. But, the trick is to just keep moving.
Through all the emotions churning in my heart and the thoughts whipping through my mind, part of me continues to feel detached, as if watching this life-changing story unfold from the outside. Maybe it is trying to protect the rest of me from the pain I might feel if I allow my guard down.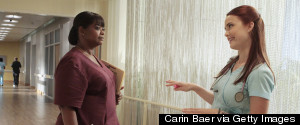 Not only is it fine to watch films and movies about cancer after having cancer, I think it can help with healing.