I thought I'd be sad, but when I woke up that morning it just felt right. Sometimes it pays to follow your instincts. If I'd rushed to shave earlier in my diagnosis, this would have been a completely different article, titled "What The F*ck Did I Just Do?!"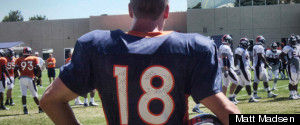 Though a small gesture to some, the lasting impact our conversation will have on my life is unforgettable. Life is about relationships and those around us. No matter his fame and presence in the National Football League, Peyton Manning gets it.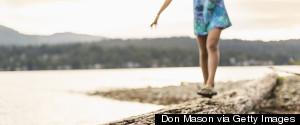 What defines us is how we rise above whatever setbacks we may face. And there are going to be a hell of a lot more situations that make us all feel unstable -- little everyday things. But, the trick is to just keep moving.
Through all the emotions churning in my heart and the thoughts whipping through my mind, part of me continues to feel detached, as if watching this life-changing story unfold from the outside. Maybe it is trying to protect the rest of me from the pain I might feel if I allow my guard down.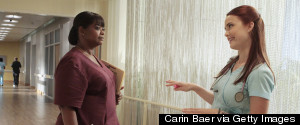 Not only is it fine to watch films and movies about cancer after having cancer, I think it can help with healing.
The average life span for someone with my illness is still 26 months. I've never thought of myself as terminal, but many people will describe this disease with that word. I began to wonder if I was just being wishful in my thinking.
In October, companies give themselves a pat on the back for "spreading awareness," but all the while they are really just profiting off of breast cancer.
The day I received the results of my first PET scan still haunts me. I've felt so foolish for feeling so confident.
Dear Baby Boomers, Thank you. No, really, I mean it. You guys catch a lot of flack from my generation, the 'me, me, me, millennials,' and not nearly enough gratitude.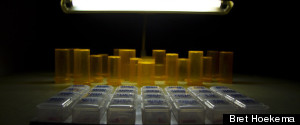 Cancer often comes as a package deal with depression. I can't hear this song without thinking of those fighting an ongoing battle with cancer. I can't hear this song without thinking about my own struggles with cancer and feeling depressed.