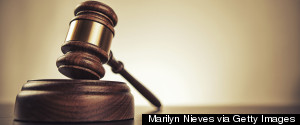 It seemed like yesterday George Huguely was just a little boy who was always smiling and incredibly happy. George's love of the outdoors and sports showed itself early on. It was a passion that would remain incredibly strong throughout his collegiate life.
What Huguely and his team are doing is trying to allow a frisson of reasonable doubt to creep into the mind of just one sympathetic and uninformed juror in order to set him free. It's insidious.
The recent killing of lacrosse player Yeardley Love is a tragic chapter for my alma mater. Issues of dating violence, murder, sexual assault and stalking have long haunted the University of Virginia.
The article about the homicide of Yeardley Love could just as easily have asked, "Why are people surprised?"
From the outside, George Huguely had it all. Such guys are the epitome of the "culture of entitlement." They think they can do anything they want and get away with it, and usually they're right.
Last month, Break the Cycle released its third annual State Law Report Cards, a survey of the nation's teen dating violence civil protection laws. And for the third year in a row, Virginia received a failing grade.
One of the advantages academic institutions have is that they can always take a situation and turn it into an educational opportunity. Right now, UVA has a chance to teach us all about intimate partner violence.
Schools cannot rely on reactionary approaches to dating abuse, they need to take proactive measures before a tragedy occurs.
"Not again." That was my initial reaction when I saw the first headline. It's been a deadly year for college students, and my mind raced through them faster than I could morbidly count.