With the Grammys 2015 behind us, I thought it apropos to talk about a typical experience I had while working in Hollywood.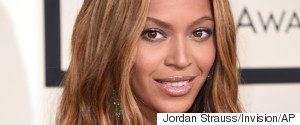 After the debacle that was the 2015 Oscar nominations, in which Black-centric movies were denied nominations for Best Picture, many hoped that the Grammys would offer the unbiased recognition of diverse talent the Oscars so staunchly avoids. Then Beck beat out Beyoncé for Album of the Year.
I enjoyed Kristen Wiig's surprise appearance as Sia's stand in for "Chandelier," as Sia does not face the audience while singing. BTW, can Kristen Wiig be a stand in for me in all aspects of my life? Please and thank you.
With the 57th annual Grammys honoring the best in music on Sunday Feb. 8, numerous parties and events were held around Los Angeles leading up to the big night at the Staples Center.