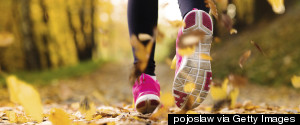 Whether you spent the summer scaling mountains or doing laps in your gym's outdoor pool, exercising outside doesn't have to end when the first leaf drops. In fact, fall is a great time to harvest a new routine to re-energize your workout.
Chairs are killing us. Prolonged sitting has been recognized as a major health hazard. A new ...
Try incorporating one of these ideas into your workweek this week. That extra bit of attention and care to your day to day should go a long way toward helping you have a better Monday through Friday.
It's fall, the light is pretty, and the air is crisp -- a perfect cocktail for exploring woods or hills. But remember, this isn't like pavement. Before you head out, heed these expert tips to avoid injury and fatigue.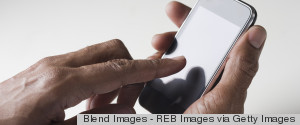 These simple suggestions can quickly become a healthy habit and you will find yourself in better spirits and more enlightened in your exchanges. You will also be spared anger from people who don't appreciate your intrusion.
Feel like you need a translator to make sense of the App Library? We removed the guesswork by asking trainers for their favorites in the health and fitness category so you don't have to play detective.
Powerful people live in a healthy way and courageously embrace challenges. They connect the dots of life to bring together purpose, partnership, and power to inspire others. Check out these things that powerful people don't do so that you can become even more powerful.
By making this a life change you won't just do what's necessary. You'll incorporate healthy habits into everything you do, which will give you that continued success. You won't make those same bad decisions because that won't be what you want for your new life.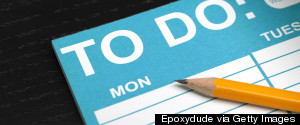 It seems many of us have a fear of failing, or not doing enough, or not doing it "right." We are afraid that if we leave that inbox unattended, we will seem irresponsible. If we leave the dishes in the sink for that moment, we are just creating more to do later.
As consumers, we need to trade the habit of clicking for short cuts for the habit of practicing behaviors that will truly serve our health. As a health and wellness industry, we need to trade our habit of telling people why they should do something or overwhelming them with a dozen ways to do it, and instead, invite them, inspire them, and propel them to try one way, to practice.
If you've made the choice (or goal) of going completely meat-free, don't allow your surroundings and your own fears to stop you. Hopefully, these tips can be one step towards helping you achieve the changes in your diet that are important to you.
We often start the day with the best intentions to get to the gym, go for a power walk, or make it to yoga class. Then life gets in the way. When we have to work late, fold piles of laundry and complete a mile-long list of errands, the workout is often the first to go. Fortunately, there are plenty of ways to burn calories throughout your daily routine.