There remains a price differential, between those who can afford a green home and those who can't, that hasn't been addressed. That is, until now.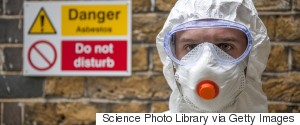 You've heard of New Year's health resolutions, but is your home making you sick? Doing your part to protect your home means reducing the exposure to toxins, pesticides, gases, mites and mold.
Now you can create a Zen, peaceful night's sleep at home with practical and easy to implement feng shui design tips for your bedroom.
With a little planning and creativity, you can create a safe costume, save a little money and reduce your waste for an all-around green Halloween!
"Natural," "Nontoxic" or even "Eco-Safe" on the label of your shampoo, deodorant or makeup, makes you think it'd be made with healthy, safety-tested ingredients, right? Well, not always.
Doing the laundry is simple enough, right? Sort by color, choose your water temperature, add the detergent, set the cycle -- and then off you go to b...
Nobody knows just how much of a risk toxins in our food really pose. But we're exposed to dozens, if not hundreds, of chemicals, and the effects of some multiple exposures may be more than the sum of their parts.
Forget the smog over LA -- the air indoors is worse than the air outdoors. And far worse when we add paint into the mix.
We tend to think the big, bad world outside is where the unhealthy air is. But for the main source of air pollution in your life you need to look closer to home. In fact, it is your home.
Just 50 years ago, most chemicals found under our sinks existed only in chemistry labs. Today, we consider them essential to modern life.
There are real health hazards to be found in the kitchen. We'll take a look at the top priorities -- from the food you buy, to preparation techniques, to the kitchen products you use.
It turns out that the pollution inside our homes is worse than outside. Your home may smell clean and feel safe when it's actually filled with toxins from cleaners, paint, tap water, furniture and more.
Showing their true innate natures of being change-makers for a better world, Matt Petersen and Ruben Aronin not only shared 10 amazing tips, they gave 20.
It is important to recognize inaccurate stereotypes about the simple life because they make it seem impractical and ill suited for responding to increasingly critical breakdowns in world systems.
To portray the richness of simplicity as a theme for healthy living, here are eight different flowerings that I see growing consciously in the "garden of simplicity."