"It's as personal as it can get. There are good days and bad ones, but it's a very personal fight worth staying in the long run for. He's my grandson...
Each September is "Childhood Cancer Awareness" month. This acknowledgement of a problem means more than beautiful photos of smiling bald children. It highlights the urgency of generating action to eliminate cancer as the leading cause of death by disease for American children.
The simplest way to find more peace in my house was to spend more time out of it. It's so simple. It's so obvious (not to mention well researched). And SO effective.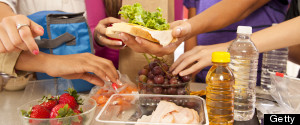 Lunch is the most important meal of the day to keep our kids full and focused until that final bell rings. Don't make the afternoon harder on them! Pack a nutritious lunch and they'll be well on their way to a productive day.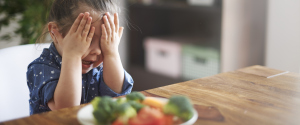 Despite my best efforts to woo you with my dazzling new dinners, you continue to cheat on me and savor healthy food in the home of another mother. And not just any mother; you've chosen Ms. Polly, the mother who lives right next door.
We were not only going to a private wolf sanctuary, Aventuraid, but also to an animal wilderness park - Zoo sauvage de Saint-Félicien. The zoo was in a stunning boreal forest, and we looked forward to experiencing a camping, canoeing and hiking adventure.
Squats on the playground? Ab crunches during movie time? It can be challenging to fit in workouts when you're playing and entertaining your kids. Here are six creative ways I turn playtime into workout time with my daughters.
They may look like passive viewers, but their absorptive minds are far from inactive. In fact, a new study suggests the little critics silently pass judgment on animated characters just as adults rag on fictional humans. Specifically, kids fat-shame cartoons.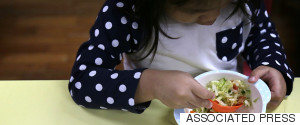 According to Feeding America, 43 percent of counties are rural, but they make up nearly two-thirds of counties with high rates of child food insecurity. The consequences are significant.
In retrospect, I do remember that when I used to pick my daughter up from dance class she was rarely, if ever, sweaty. Guess that should have been a red flag.