I love pancakes. But I need the butter and syrup to make them extraordinary. So, today, at breakfast I made a smashing round of Pumpkin Spiced panca...
Enterovirus D68 is just a monster of a bad cold. Yes, it can make kids sick, and some kids very sick. But it's nothing we can't handle.
He is free to be himself the way I wasn't until my 30s, and if it weren't for him, I may never have been given the gift of diagnosis. Allowing him to be himself -- free, proud, and authentically autistic -- is the best gift I can give him in return.
Knowing how to fall is much more valuable than knowing how to walk.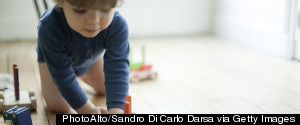 The best praise is focused on a child's effort, not the child's traits, as I wrote in "Why Some Kids Try Harder and Some Give Up." The same is true of criticism.
If we educate children about the effects of our actions and give them practical tasks they can begin to create a healthier environment. Here are some unique and hopefully fun activities that will inspire your children to take green to a new meaning.
There is such joy to be found in food. It brings people together -- it's an opportunity to connect with our children in the kitchen, to learn about other cultures, to discover our similarities. Talking about how food affects our bodies is an important part of that process.
This plan doesn't just slash that dangerous carbon pollution, but it recognizes the enormous economic potential in action -- potential that will mean a better future in Georgia.
It doesn't take long for kids, especially those with chronic issues, to develop phobias to doctors, specific offices and treatments. From my years as a waiting-room hopper, I've learned how to make the best of doctor's visits for me and for the kids.
by Anupama Joshi, executive director and cofounder of the National Farm to School Network While politicians in Washington debate implementation of ...