Co-authored by Caryl M. Stern, President and CEO of the U.S. Fund for UNICEF & Laysha Ward, Executive Vice President and Chief Corporate Social Respon...
Eating fresh fruit daily can improve your life. A recent article from investigators in Beijing, China, and the University of Oxford, England has shown how much this simple change in your diet can help you.
When you're a kid, play isn't a goal or something you pencil in to your schedule every day. It's something you just do. And it's fun.
Picture credit : The Belly Rules The Mind It is a very well known fact that todd...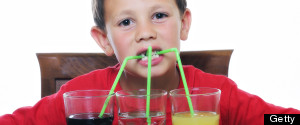 Parents, we are here to influence our children and guide them down a healthy path in life. We need to provide them with healthy choices at home, raise our voices to limit the marketing of unhealthy foods and drinks and provide opportunities for them to get off our couches and move.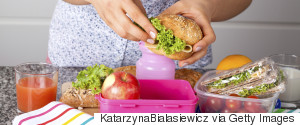 Check nutrition labels to find out what's really in the product. If you don't recognize an ingredient don't but it. Below are five tips for making healthy snack choices for kids:
After I got married and had two kids of my own, I vowed that I would give them the pet experience I never had. We adopted a dog -- an irresistible floppy-eared basset hound named Darwin -- soon followed by cats, each lovable in its own disdainful way.
On December 2nd in San Bernardino, California, the U.S. experienced yet another mass shooting. At a company Christmas party, 14 innocent people w...
"Am I that small? Is there really so much more out there, beyond my life, my world?" These are liberating thoughts for kids who largely believe the world revolves around them. Particularly this tech-saturated generation, where the world they know best fits in the palm of their hand -- aka their smartphones.
Mindfulness can help children relax and become more resilient in school and at home.