If a home wasn't defined by stuff or by space, we wondered, then what was it? We hoped that building our own, from scratch, would help us to find out.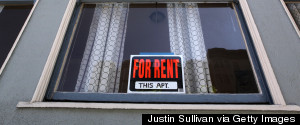 If you think the rent is too damn high, you're in luck - if you live in a city where rent prices are actually going down.
Though I'm a city girl now, I have a past. And that past involved growing up in the 'country' -- farm animals, bugs, weeds and lots and lots of antlers.
Want to add some fab eco-friendly style to your home but have no time to page through thousands of eBay listings? Then just sneak a peek at my Weekly ...
Even mighty oak trees start their lives as tiny acorns. If you have the room, the climate and the patience to grow an oak from an acorn, here's how to do it.
Not every apartment, condo or townhouse rental includes free utilities, so for many renters, it is important to use energy efficiently.
Market conditions are highly variable, but using realtor.com's site listing data, we've identified five markets where low median age of inventory combined with rising listing prices indicates that the answer to the selling question may very well be yes.
Now you'll never want to leave in the morning.
Even during the most tragic of times.