As a society we talk about outsourcing, downsizing, and retraining but not specifically how important is for everyone everywhere to learn some coding skills. The world as a whole is barreling down a path where those who know how to code will own those who don't.
I ran around the house this morning making sure the Java plugin was turned off in all our web browsers on all our computers. Why was I so panicked? Because the Department of Homeland Security issued a warning late this week about Java.
We as consumers are too used to being treated like we are an inconvenience. In this economy, there are small businesses starving for work. There are people who take pride in what they do and there is a change happening.
I don't have a fear of public speaking, but I am terrified of publishing; as a version of the cliché goes, I'd rather be the subject of an obituary than its author. And yet every morning I wake up, check my email, and search for the subject line: "You won the Listserve Lottery."
Computers, computational algorithms, new forms of computing such as quantum computing, and the aggregation of large amounts of measured data have set the stage for new discoveries and insights about the world around us and in us.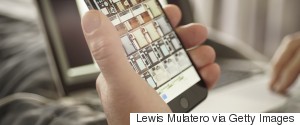 While many consumers complain about the cost of both their wired broadband and mobile broadband services, it's up to the FCC to support more competition so that companies naturally have more incentive to offer better rates and service.
The Internet has increased the risk of financial fraud for young and old consumers, but thieves still work by phone and mail. Monitor credit data and make sure loved ones know how to keep their financial data safe.
The next time you talk to your teen, notice how often he or you share your attention with your smart phone. How long can you talk without an intervening text? What is the impact of these diversions on your parent-teen relationship?
One hundred years ago, Andrew Carnegie made the gift of literacy to more than 3,500 communities across the United States through his endowment of publ...
Living without a television, growing more of our own food and spending time meditating and talking with my husband is a choice I am glad that we finally made. The great thing is it hasn't been a hardship or a felt like we are depriving ourselves at all.