As a society we talk about outsourcing, downsizing, and retraining but not specifically how important is for everyone everywhere to learn some coding skills. The world as a whole is barreling down a path where those who know how to code will own those who don't.
I ran around the house this morning making sure the Java plugin was turned off in all our web browsers on all our computers. Why was I so panicked? Because the Department of Homeland Security issued a warning late this week about Java.
We as consumers are too used to being treated like we are an inconvenience. In this economy, there are small businesses starving for work. There are people who take pride in what they do and there is a change happening.
I don't have a fear of public speaking, but I am terrified of publishing; as a version of the cliché goes, I'd rather be the subject of an obituary than its author. And yet every morning I wake up, check my email, and search for the subject line: "You won the Listserve Lottery."
Enlightening Summer Reading: "The Book of Broken Promises; $400 Billion Broadband Scandal & Free the Net" This is Part 2: Click for Part 1. In Part...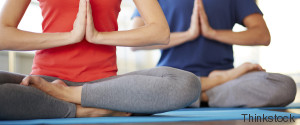 A great thing about Google: the autocomplete function lets you know you're not the only deeply insecure guy asking this or any question. Then a bad thing about Google: it can raise questions as much as it answers them.
You're already working a full-time job, but you're trying to hustle on the side. Maybe you have debts to pay off, are saving for a dream vacation or need to bank cash for a home improvement. Whatever the reason, you see the appeal of making money online.
The internet is exploding about someone yelling at a toddler in a diner. It is the kind of thing that makes me question what it is I do. The blogging, I mean. It makes me feel like I am part of the problem...guilty by association...or maybe just guilty.
Any law is enforceable only with cooperation from all parties involved - the legislature, executive, judiciary, and most importantly the public. Legal systems that oversee the Internet are geographically restricted.
Folks, many of you may know that I don't tend to change things that are working just fine. You may have noticed this from all the change that's happen...