As a society we talk about outsourcing, downsizing, and retraining but not specifically how important is for everyone everywhere to learn some coding skills. The world as a whole is barreling down a path where those who know how to code will own those who don't.
I ran around the house this morning making sure the Java plugin was turned off in all our web browsers on all our computers. Why was I so panicked? Because the Department of Homeland Security issued a warning late this week about Java.
We as consumers are too used to being treated like we are an inconvenience. In this economy, there are small businesses starving for work. There are people who take pride in what they do and there is a change happening.
I don't have a fear of public speaking, but I am terrified of publishing; as a version of the cliché goes, I'd rather be the subject of an obituary than its author. And yet every morning I wake up, check my email, and search for the subject line: "You won the Listserve Lottery."
Having opened the window to everyone, art and the internet has evolved from the side of a building or a subway car to land on our desktops and smartphones. We can carry aesthetics, creativity and ideology with us everywhere.
There are a lot of different things going on in schools and they're all important. But remedying the relevance disconnect between school and society is the most important educational and equity work of all.
Say hello to Generation Z - We are a generation of those born beginning in 1995, living in a society where everything is possible and the main communication channel is the internet.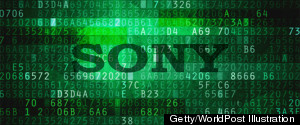 What is important is that these hacks presage what is going to happen for years to come and at far greater cost than what is being imposed on Sony. The weaponization of code is the most significant development in warfare since the weaponization of fissile material.
So elected government officials (or unelected bureaucrats), tend to look at our money (and spend it) differently than we might look at it or decide to spend it ourselves.
Some Internet activists are saying the intensity of the fight over net neutrality has diverted attention from other steps that can be taken to keep the Internet consumer-focused and equally accessible to all. Particularly, they point to the idea of structural separation. So what is structural separation?