As a society we talk about outsourcing, downsizing, and retraining but not specifically how important is for everyone everywhere to learn some coding skills. The world as a whole is barreling down a path where those who know how to code will own those who don't.
I ran around the house this morning making sure the Java plugin was turned off in all our web browsers on all our computers. Why was I so panicked? Because the Department of Homeland Security issued a warning late this week about Java.
We as consumers are too used to being treated like we are an inconvenience. In this economy, there are small businesses starving for work. There are people who take pride in what they do and there is a change happening.
I don't have a fear of public speaking, but I am terrified of publishing; as a version of the cliché goes, I'd rather be the subject of an obituary than its author. And yet every morning I wake up, check my email, and search for the subject line: "You won the Listserve Lottery."
This is about a vicious sense of entitlement to women's minds and bodies by a large population who wield enormous influence over the primary means of communication among human beings. It's not just about hacking a nude photo or revenge porn or the unceasing stream of harassment women receive online.
As another school year commences, here are some rules to follow that can help students avoid any digital nightmares related to their laptops, tablets and cell phones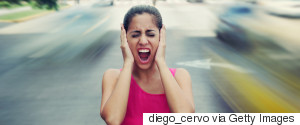 After suffering through too many inauthentic portrayals of both Latinas and the Magic City on screen, I decided to do something about it. Because I'll be DAMNED if another feisty Cuban girl in the 305 is growing up resenting her heritage, too.
The desire to personalize your cell phone has been part of our lives for many years now; from being able to select ring tones that were like Pac-Man sound effects, to turning your smartphone into minions.
The college students of yesteryear packed their laptop computer and a graphing calculator when they went off to school in late August. Today's tech-fo...
Billions in "Corporate Operation" expenses are being dumped annually into the state utilities to make "Local Service" look unprofitable. It would app...