As a society we talk about outsourcing, downsizing, and retraining but not specifically how important is for everyone everywhere to learn some coding skills. The world as a whole is barreling down a path where those who know how to code will own those who don't.
I ran around the house this morning making sure the Java plugin was turned off in all our web browsers on all our computers. Why was I so panicked? Because the Department of Homeland Security issued a warning late this week about Java.
We as consumers are too used to being treated like we are an inconvenience. In this economy, there are small businesses starving for work. There are people who take pride in what they do and there is a change happening.
I don't have a fear of public speaking, but I am terrified of publishing; as a version of the cliché goes, I'd rather be the subject of an obituary than its author. And yet every morning I wake up, check my email, and search for the subject line: "You won the Listserve Lottery."
Fraudulent individuals and scam artists can abuse the great feeling of online communities. One shocking example is the self proclaimed R&B artist, entrepreneur, and businessman, who goes by the name of DeLorean.
As an author, blogger, and marketer, I often hear writers lament about trolls, particularly on social media.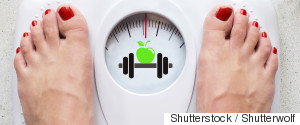 Technology companies say they will use the Internet of Things to improve our energy usage, health, security, and lifestyle and habits. In reality, companies such as Apple and Google want to learn all they can about us so that they can market more products and services to us -- and sell our data to others.
The U.S. Congress, supported by the National Cyber Security Alliance (NCSA), has designated June as National Internet Safety Month. As we near the end of the month, what are the lessons we have learned about cyber safety so far?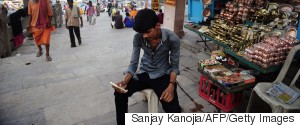 Within three to four years, almost every adult in India will own a smartphone. Unlike the West, which transitioned from mainframe computers to PCs to tablets and then to smartphones, India is making a leap directly into mobile. It did the same a few years ago when a billion people started using cellphones. But smartphones are going to have an even more profound impact on India.
American ingenuity is alive and well. We've changed the rules of the game, invented new playing fields, and blazed new paths. Europeans would admit this reality as much as we do ourselves. The divide therefore comes when Europe thinks these services don't protect the individual.