As a society we talk about outsourcing, downsizing, and retraining but not specifically how important is for everyone everywhere to learn some coding skills. The world as a whole is barreling down a path where those who know how to code will own those who don't.
I ran around the house this morning making sure the Java plugin was turned off in all our web browsers on all our computers. Why was I so panicked? Because the Department of Homeland Security issued a warning late this week about Java.
We as consumers are too used to being treated like we are an inconvenience. In this economy, there are small businesses starving for work. There are people who take pride in what they do and there is a change happening.
I don't have a fear of public speaking, but I am terrified of publishing; as a version of the cliché goes, I'd rather be the subject of an obituary than its author. And yet every morning I wake up, check my email, and search for the subject line: "You won the Listserve Lottery."
"It is common sense," one may exclaim in exasperation, "that reading and texting while driving is dangerous. Isn't the warning superfluous?"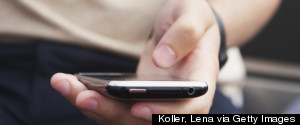 According to the Telephone Consumer Protection Act, it's illegal to robocall a mobile phone number without permission. The American Bankers Association wants to change that, arguing that robocalls will help fight identity theft and other kinds of fraud.
What a difference a decade makes. Ten years ago, Facebook launched as a network strictly for college students. However, in 2014 more than half of online adults 65 and over are now using Facebook.
That place where you can read newspapers and watch cat videos at no cost faces a certain and perilous end when Facebook, Twitter, or Wikipedia are free. So says Harvard law professor and former Obama administration technologist Susan Crawford.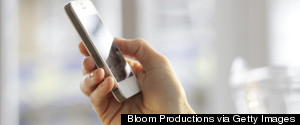 But, have I also lost something? Have I lost my ability to create a space of solitude while sitting on that Central Park bench, making restaurant reservations and ordering movie tickets? And have I lost something in my inability to get lost in the back lanes of Seville looking for that flamenco bar?