In April, I was invited to speak in Charleston's third annual DIG SOUTH -- the Southeast's first and foremost event celebrating the digital economy with over 200 presenters from companies such as Google, Instagram, Twitter, TechCrunch, BuzzFeed, and Inc.
The Internet is a writer's friend and a writer's enemy. It gives us community and support in an otherwise very solitary profession. It's a generous platform, especially for writers. But the Internet is also a big problem for writers.
It all sounds trivial, but I've made friends with Germans in Amsterdam, bonded with Kiwis in Copenhagen and gotten to know Brits in Madrid all because we were trying to figure out how to log in to the hostel's WiFi.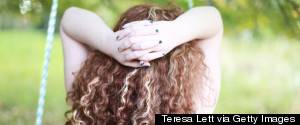 In this noisy busy world, we believe a moment of attention can change everything. How will you give the gift of your attention to the things that matter most, today, tomorrow and in the weeks to come? Because moments of happiness grow as moments of attention flow.
Getting a Kickstarter campaign on point is something that many people spend hours mulling over.
If the next billion are coming online as a result of mobile, then it is incumbent upon us to make sure that the technology does not limit them in any way.
The anonymity offered by the Internet allows people to exhibit personality traits that cannot be exhibited in real life. The emotional detachment of the screen makes interactions less real, allowing less censorship. But is there a direct connection between the loss of empathy and Internet use, or is it merely mass hysteria?
Alas! how dreary would be the world if America were not exceptional. It would be as dreary as if there were no Washingtons. There would be no torch of liberty, no shining city on a hill, no Channing Tatum.
Google thinks it's so great. That it's the best search engine in the world. Then why can it not answer any of my simplest, most pressing questions?
Fairphone isn't just about its own product line: It's trying to shake up the smartphone industry and shift it toward less destructive practices. What's not to love? Almost nothing. So why am I not going to buy one?