Sharing your personal opinions on Facebook can be a great way to meet new people who disagree with you.
Think about the last blog post you published on your blog -- did you put a lot of thought into writing the title? Don't worry if you didn't, as it's one of the most over looked elements of a blog post.
Remember to "Make It Visual" if you want your audience to remember the information about your company's products or services. You don't have to be a professional designer either.
Closeups of our faces, cocked just at the right angle with our lips pursed and our sultry gazes directed at the camera, are our prized social media possessions. Why? What is it about the selfie that makes it such a popular everyday habit among social media users?
Coworking spaces will become even more popular, and companies with remote employees can take advantage of this. If you have an employee that wants to work from home, setting them up in a coworking space can be a better arrangement.
In perfect holiday fashion, we're gift giving a little early for all of you millennials. Generation Y is not only our now but our future so we're shedding some light on what you should be drinking.
Back in November The Underwear Expert asked its readers to divulge their top underwear preferences, ranging from color to rise to shopping habits.
Travel stress might not be all that bad -- at least that's what people told Orbitz about their past travel experiences. In fact, 71 percent of those travelers said their trips weren't stressful at all. Take a look at how you can stay serene this holiday season.
Based on Orbitz booking data, we took a state-by-state look at where everyone's headed for New Year's Eve, and found the deck was stacked in favor of one destination above all others. Plus, below, 10 can't-miss New Year's Eve parties and concerts in the number one city for celebrating.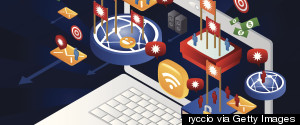 Visuals communicate complex ideas into something more digestible. Large amounts of text make it harder for our brains to find pertinent information in a timely manner. This problem can be remedied quite easily, by adding images and visuals into marketing yourself.