Today, the Gateway Arch is 50 years old. Its iconic silhouette is both space age and historic. The Arch amazes visitors with its beauty, but it is so ubiquitous in St. Louis that those who see it daily don't often reflect on what it symbolizes: the Gateway to the West.
We can always buy food that has been kept cold from farm to fork. We don't consider the energy required to keep vaccines cold. And when we update Facebook, the amount of cooling needed by data centres doesn't cross people's minds.
Google's model for nurturing innovation leaders may well become the gold standard for other organizations eager to create innovation breakthroughs, without the constant pressure of shareholders for immediate results.
Of course four years necessarily defies imagination when you set out and we have all got braver over time. I suspect it will take us a few months yet to reflect, understand and celebrate what has been achieved.
The prospect of filling white space with something wonderful is energizing. But what if I can't make the reality match the vision? I have a new hero who inspires me to embrace both the excitement and the inevitable reality checks that accompany innovation. He is Theo Jansen.
I am an immigrant. And I was an undocumented child for five years. At the age of five, I was aware of what I could and could not do, due to my status.
Today's economy needs the forward thinking and hustle mentality of entrepreneurs who are willing to take on the risk of small business creation and ownership. Are you bold enough to step up to the challenge of entrepreneurship?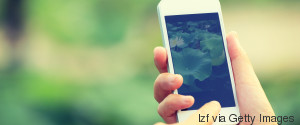 Mazzucato debunks common myths about how innovation works and shapes a new narrative on how to grow a robust and inclusive economy. Think that iPhone in your pocket is simply a product of Silicon Valley magic? Think again!
Patrick de Zeeuw (right) at Startupbootcamp Amsterdam In April, I before...
For businesses that sold things that quickly ended up in the back of the cupboard, or the corner of the factory floor, or got lost in a sub-directory, well, you had a good run. I trust you invested the money wisely. But that game is up. That day is done.