Read More:
Coming Out,
John Russell Stanger,
Religion,
Presbyterian Church,
Presbyterian,
I'm From Driftwood,
LGBT Christians,
Gay Christians,
LGBTQ Christians,
Queer Christians,
Queer Voices News
---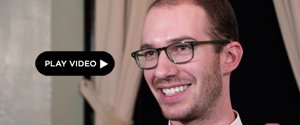 After learning that his religion was anti-LGBTQ, John Russell Stanger, now the first openly gay Presbyterian minister ordained in Texas, stayed in the closet even while earning his B.A. in religion. It was in seminary that John figured out that Jesus would in fact be very accepting and loving toward LGBTQ people.