When it comes to beauty, there isn't a whole lot Kat Dennings won't try -- goth makeup and coffee hair dye included -- so when we dared the actress to channel her beauty icons for this month's Byrdie editorial, we knew she'd be game!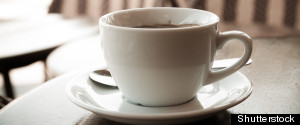 I leave the house with the computer in my backpack and move to a café, thinking that after all -- despite the difficulties and fears and insecurities -- my life as a 20-something is not too bad. The problem is, things don't usually go the way we hope. And to work in a café, at least for me, means that I can never find the concentration I need to write good enough.
Sorkin has the advantage of viewing reality in the rear-view mirror as he writes this show, so let me indulge in similar hindsight conclusion-making.
Kenneth Branagh's Thor had a certain playfulness that pitted the ultra-serious world of Asgard, land of the Norse gods, against 21st-century USA. Now director Alan Taylor has taken the reins of the franchise and, with Thor: The Dark World, drains the fun from it.
I distinctly remember turning eight years old and being ecstatic that I was officially halfway to 16. 16 was the age of Elizabeth and Jessica Wakefield, the Sweet Valley High twins.
I've never written about 2 Broke Girls before, but with one of my usual shows, Once Upon A Time in repeats and with some particular bees in my bonnet,...
They may be referred to as "two broke girls," but Kat Dennings and Beth Behrs have both proven that they are extremely rich in comedy, chemistry and charisma.
Thor marks the official beginning of the summer blockbuster season -- and these days, that means comic books and superheroes.
Thor is a comic-book movie made by a Shakespearean -- Kenneth Branagh -- in 3D. And, intriguingly, he mostly makes it work.
On a drizzly day in Los Angeles, Harrelson caught up with me about why he picks the roles he does and the kinds of movies he wants to make in the future.