Hey, I'm Wishbone, the eponymous Jack Russell Terrier from the show, "Wishbone." I'm famous, but, just like you, I poop in the grass. I bark at strange objects. Just like you if you're a dog, I mean, because that's what I am.
Some say Eleni is foolhardy trying to combine a book tour with round-the-clock breastfeeding and a super-dramatic threenager. I say it's a good opportunity for me to have fun, refine my Grandma emergency kit and dredge up old college drinking songs to sing to Nicolas.
Kids' shows appear to be designed to drain parents of their last remaining shreds of sanity. Here are some of the ways in which they do it.
Digital photography and video are essentially free, so why not let kids capture their own perspective on family trips or events?
In truth, there are scores of mice in Farmer Al's cartoons (as in other Terrytoons), but they are not mighty. The mightiness is reserved for the more or less human character at their center, not mighty as a character -- he is an oft-besieged man -- but mighty as a star.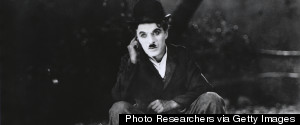 One night -- sick of them watching American TV series in which the characters, handsome boys and attractive girls, live in luxury apartments in Manhattan, drive Porsches, and have parents who, luckily enough for the kids, are never home -- I took an initiative that was wholly successful.
Even with all the new devices competing for kids' attention, regular old TV still dominates kids' screen time. That means all the characters they watch or otherwise absorb through popular culture make a big impact on kids' still-forming identities.
Anyone who thinks that "binge-watching" is a new phenomenon in the age of Netflix, Hulu and iTunes has clearly never watched TV with a preschooler.
As a dad, I constantly feel torn between needing to be a strict "Tiger Dad" vs. wanting to be a "fun dad." On the one hand, I have a responsibility to protect my kids. On the other hand, I want to have close bonds with them, to share in their lives, and not to be the bad guy all the time.
Not since Barney and Mr. Roger's Neighborhood have I been so profoundly affected by children's entertainment. I'm not normally the type of person who writes to celebrities, so I hope you appreciate how intense my feelings are. I will never be the same again. I hate you.
Long before I was a housewife writing letters to sentient trains, I studied anthropology, and thus far I haven't been able to make sense of you and your friends.
When my 7-year-old son announced to us that he is gay, the last thing I thought about was television. But as he has continued to hold firm to this identity, I have become aware of the lack of gay characters in the television shows and movies he likes to watch.
Many parents seem hugely conflicted about whether to go cold turkey and draw a hard line. The dirty little secret in our house is that we allow our three children, ages 8, 11 and 14, to watch TV. But we've set some hard and firm rules for which they must abide.
I hesitate to write about this because when I even tell just one other parent that we don't do media, I see the walls that can instantly go up. Am I judging them? Am I trying to convert? I truly am not.
Not all children's shows are educational and not all shows that claim to be "educational" actually help kids learn. PBS's children's shows adhere to stringent educational goals.