It's easy to get caught up in your routine and chores every day, but don't let it consume 100% of your life. It can be pretty stressful at times, but if you take it one day at a time and try to roll with the punches, you may be able to avoid stress a little better.
If you have ever been to SoulCycle or hot yoga with your bestie, S.O, fam members, or even clients then you can appreciate the host of benefits th...
What small habits or tricks do you use to work more efficiently and productively? originally appeared on Quora - the knowledge sharing network where c...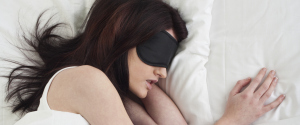 The experience has been a good one and I have decided to share the benefits with you! If you weren't aware before, here are 5 ways that a quality mattress will improve your life.
Life throws a lot at us. Sometimes we're ready for it, oftentimes we're not. So the least we can do is have a few hacks at our disposal. Here are 10 q...
asically, paying attention to thought and habit. When anxiety surfaces it's very easy to simply react, which only feeds the problem more and creates unhealthy patterns. Alternatively, if we use mindful thought and breathe to bring awareness to the situation we can begin to rid ourselves of the stress we feel in these moments.