With the RNC kicking off this week and election mode launching into full gear, What's Trending is taking the opportunity to serve up a YouTube history of Republican Presidential nominee, Mitt Romney.
My favorite memory of Emma is reading it in a hammock at the edge of my uncle's orchard outside Tel-Aviv. I loved it best among her books at the time, and I'd brought it with me almost as a talisman since I'd never been so far from home.
The most satisfying visuals for me were the mashups which combined images from disparate strains of pop culture, unified by little more than a coincidental collision, the calendrical quirk of two otherwise unrelated events sharing the same significant date.
I fell in love repeatedly in college. With authors. I was an English major and reeled from one new passion to another. Some of them feel like youthf...
I think this Inception meme says two major things: 1. The Internet ROCKS! 2. The soundtrack of the Inception trailer ROCKS!
Overall this is a very fast, beautiful, socially connected Operating System. Microsoft's biggest mistake was not doing this sooner.
In case you missed it, this week saw the launch of HuffPost Hill, our afternoon email newsletter covering the Washington political scene -- from what's happening on the Hill and who's in and who's out at the White House to the latest DC news and buzz. It's a new media spin on the old afternoon newspaper -- both a breezy and useful daily recap and a timely look at what's ahead -- made to be read on your handheld. You can sign up here. And if you, like the rest of the world, are getting lost in the complexity and opacity of the financial reform debate, let our new video editor Ben Craw be your guide through the myriad metaphors the media have used to explain things -- starting with the Goldman Sachs fraud case. And here's a link to his earlier video mashups.
Some of the most exciting musical collaborations are happening between jazz, classical and world musicians these days. Musicians have always fed off interaction with other players.
Click for News, Photos and all the links to major press coverage of the Republican Convention and for the Democratic reaction. This past week could ha...
Dan Truel recently caught up with Pastor David Paul, brother of Congressman Ron Paul, to discuss the latter's presidential bid.
Our Campaign Mashup video is now available for you to remix however you please. Maybe you'll come up with the next online sensation.
Cheesy softballs or predictable check the box-type questions about the existing No Child Left Behind law do little to inform us of what these candidates plan to do about the crisis in America's schools.
Here is a video containing some of the questions we have received for our Mashup. Check them out and send us yours.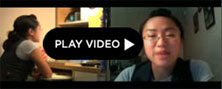 Today, we're excited to announce a new way for you to submit questions to the HuffPost Candidate Mashup: through your MySpace profile.
The Huffington Post -- in partnership with Yahoo! and Slate -- is really happy to announce that we now have a date for the first-ever online-only presidential candidate mashup. The event is set for September 12.