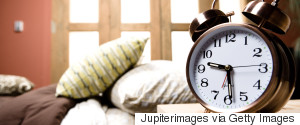 Later, healthier, sleep-friendly school hours are a change whose time has come in Massachusetts. In the past month at least three districts have announced plans to delay the start of the school day to give students a chance for healthier sleep.
The teachers unions are under attack -- and not just from Scott Walker. In addition to attacks from politicians, media, and the public, some teachers have also voiced criticism of their unions.
Americans continue to lose faith in their public schools, a Gallup poll reported recently. Less than a third of Americans said they had a "great deal" or "quite a lot" of confidence in schools. Why the drop?
Every time a child is excluded from school by adults or is chronically absent without any actions to determine why, we are failing the child and undercutting the importance of education. Hundreds of years after Americans first made that connection, what will it take for us to get it again today?
Many school children in America are on summer break right now, but here's a pop quiz about discipline policies in our nation's schools that's just for grownups.