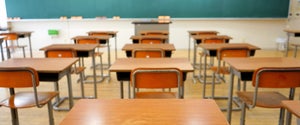 True vigilance occurs not when something has happened, but when it's about to happen. Recently there has been a flurry of criticism on Michigan ...
We've spent many months studying the success of the nation's top education state, Massachusetts, and leading improvement states like Tennessee and Florida. Based on their proven track record of success, we have identified four areas that, with the right attention and investment, can put Michigan into the top 10 states for student growth in the next five years.
I gave up my calling last summer and quit public school teaching after 25 years. That was never my plan; I was going to go 40 years. It wasn't "kids today," parental apathy or even standardized testing. Frankly, we were going broke.
The class action lawsuit the ACLU announced last week against both Michigan and a tiny Detroit area school district for failing to educate its own children raises this question: Can schools ever compensate for the ills of poverty?
Last month Brooke Harris' eighth-grade class asked her about the "kid who was killed over some skittles." She seized the opportunity to bring her students' lived experiences into the classroom. And that's when things got weird.
A small boost for a district that finds itself caught in the middle means protecting it from falling to the high-need end of the scale where investment will be more costly and return on investment will take more time.
The only way to turn around struggling schools is to work together -- by demanding concrete changes that make low student achievement totally unacceptable for any group of students.
Our friendly rivalries aside, U of Michigan and MSU students alike are stepping up in meaningful ways to make an impact in the lives of students and the future of our state and country.