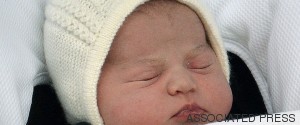 Well, it's nearly six months into the new year and we already have seen some wonderful (and less than wonderful) baby names from top celebrities world-wide. Below, Mallory Moss, co-founder of BabyNames.com, lists the most recent contenders for best baby names of 2015.
The charities love it, too. The musicians who choose to support them through Music for Good aren't just individual donors, they're megaphones through which the charity reaches fans and friends via the ReverbNation website, email and social media.
People have condemned the Resident Evil series, claiming it's nothing more than a loose assemblage of action sequences wherein Milla Jovovich's agile zombie-fighter Alice runs and shoots guns.
The after-party was filled by the most stunning costumes and getups I had ever seen assembled in the same space: truly spectacular, like a tropical hothouse of the wildest, brightest carnivorous plants. We stayed all night, and stumbled out only in time for breakfast.
Jean Paul Gaultier. Ad campaign for the Fin de siècle collection Women's prêt-à-porter spring/summer 1995 Art direction and photography: Jean Pau...
The film "Dirty Girl" highlights a form of abuse for which there is no obvious evidence, bruises or broken bones, only the remnants of a tortured and broken spirit.
Dirty Girl, a movie not about the girl at all, belies the true nature of its title and, as it turns out, though not without its flaws, is sweet, loving and affectionate -- a "vulgar valentine" -- even with its filthy mouth the film has an open heart.
No doubt there will be minor comparisons made to the sweet and funny Easy A which just came out but this is a whole different teenage angst animal with even more subtext and soul.
Stone is a stunner -- a film that seems to be one thing but turns out to be quite another. It challenges your assumptions at every turn -- and leaves you wrung out at the end.
Is there life after the apocalypse? Find out on this week's episode of the Cinefantastique Podcast, as Dan Persons, Lawrence French, and Steve Biodrow...
That is the thing about Isabel Marant - her clothes are a style, not a trend or season. They are not too precious, not overdone - they are the kind of clothes that stand out, but not in an obvious way.
The Fourth Kind was one of the scariest things I've seen in years. I'm going out to see it again, which tells you how much I care.
In the boys' bunker, Nic carefully irons his hair while Chris marvels over the fact that he's one of the top seven designers left in the competition. Yeah, buddy, join the club--we're all scratching our heads.
There's more to Paris fashion week than stilletos and sunglasses. From Japanese anime-inspired exhibits to scavenging for vintage accessories, our picks for happenings, haunts and events.