When it comes to national monuments, Montezuma's Castle near the town of Camp Verde, Arizona, is one of my favorite mistakes. The riverside cliff dwelling is believed to be made and once inhabited by the Sinagua people.
I had lunch recently with a new friend. In the midst of our 'getting to know you' questions, I asked if she had kids. She responded 'no.' The moment was uncomfortable. I felt awkward for asking. We moved on to another topic. This discomfort stayed with me.
Here I am two years sober; on May 6, 2013 I took my last drink. Since then my life has done a complete 360. I am a different person. Here are six things I've learned so far.
We cart our children to chess, robotics, baseball practice, ballet, cello, swimming lessons and birthday parties. Though they run our lives like lunatic ringmasters, we insist such activities make them well-rounded/social/intellectual/competitive/creative.
Nahla, my beautiful pitbull rescue, has taught me more about love, happiness, and loyalty in the past year than my husband ever did. She is fiercely kind, comforting, and forgiving -- everything I could ever want in a spouse.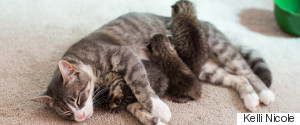 Mikey, an eight month old cat, was inconsolable. She had three kittens, born too early. They were weak and one by one, they died. Mikey's owner Hillary tried everything she could think of to save the babies. Watching her cat suffer, Hillary was desperate for help and called Dori's Darlings, a cat rescue organization run by Dori Hillman in Houston.
I figured there would be comments left and right about me, the terrible mother and person. "My daughter would end up not liking me," I thought, letting the worst thoughts run through my head. How could this go well? Guess what... It did.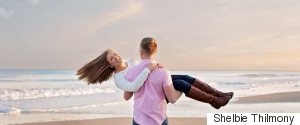 I don't need Alex to complete me, I don't need to backpack through Europe to "find myself," and I don't need to date 20 more people to make sure he's the one. I'm not going to live my life in fear of divorce or poverty or anything else for the sake of other people, because at the end of the day, it's my life, my love and my happiness.