I remember when crackers used to be enough. You probably do, too. Can we get back to that place, please? Deep down, we know we're not doing it for the kids. They couldn't care less.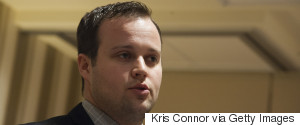 If you are reading this, you are now "free" of Quiverfull and a host of other systems imprisoning you.
It was over, and I had to deal with it. I had to realize that the expectant chapter of motherhood had ended for me, and it was time to close that book and shift my thoughts from prenatal to preschool.
It's 3:00 a.m. here in Waconia, MN. Somewhere in this area are two men sleeping the night away, while my pillow gets heavier and heavier with my tears. You will never remember me. But, I will remember you way more than I should ever have to.
When it comes to national monuments, Montezuma's Castle near the town of Camp Verde, Arizona, is one of my favorite mistakes. The riverside cliff dwelling is believed to be made and once inhabited by the Sinagua people.
I had lunch recently with a new friend. In the midst of our 'getting to know you' questions, I asked if she had kids. She responded 'no.' The moment was uncomfortable. I felt awkward for asking. We moved on to another topic. This discomfort stayed with me.
Here I am two years sober; on May 6, 2013 I took my last drink. Since then my life has done a complete 360. I am a different person. Here are six things I've learned so far.
We cart our children to chess, robotics, baseball practice, ballet, cello, swimming lessons and birthday parties. Though they run our lives like lunatic ringmasters, we insist such activities make them well-rounded/social/intellectual/competitive/creative.