At some point in every marriage, you will find yourself sobbing into your pillow over toothpaste caps and if you don't, you're a Stepford Wife.
I sat there for a second, stunned. My menu was open; I had been thinking about eggs and hash browns (it's never too late in the day for those.) But suddenly, rather than eating, I wanted to punch you in the face and get the hell out of there.
How can you know if your husband is really happily married?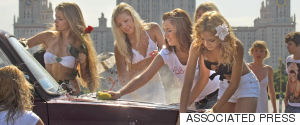 As a gift for Putin's 58th birthday, twelve female students and alumni of Moscow State University's prestigious journalism department published a calendar featuring photos of themselves in lingerie, each woman suggesting herself as a potential lover for Putin.
Go enjoy Fifty Shades of Grey. Thank you for sparing me any of the details. And just remember, the love of your life will be nothing like Christian Grey. He'll be better.
I was in a sexless relationship and began to feel ugly. I thought there was something unappealing about me. I'm not a nympho by any stretch, but a normal, healthy woman with a normal appetite for sex and desire to share that with my partner.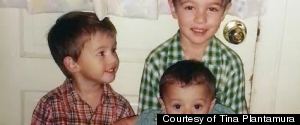 I spent a lot of time wondering why you did all these things and how I could get you to ease up. I know grandmothers are supposed to "spoil the kids," then send them home, but you were... ridiculous. Until you were gone.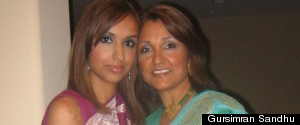 It's like signing up to be a leper. Everyone shunned us because only a "dishonorable" family couldn't keep its house in order.
I am not a scientist. I am not smart enough for that. But I am a mother. And although I am not really smart enough for that either, I do know autism from that angle. I know the rigidity and the obsessiveness and the rage over having an aide in school. I know the quiet longing that comes with being different or weird, because I see it every single day.
What is the first thing you notice in a man? I thought about the question for a moment. Did I notice eyes? Hair? Smile? Shoulders? None of these answers seemed to fit. When I was younger, I tended to like men who were tall, thin, and dark-haired. But now, at 52, I don't really have a 'type.'
If I found someone fast, my son wouldn't remember a mommy who was lonely and alone. And this is precisely how I arrived at the altar a second time -- broken, clinically depressed and desperate for a world that resembled that movie reel of what once was.
Sometimes you might love to gaze into your partner's eyes. But there are going to be moments when the distraction of focusing on the other person takes away from the intensity of the experience for you.