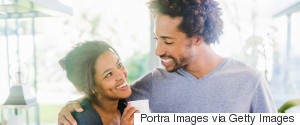 Small gestures like holding hands or putting your arm around each other increases closeness, which is always a factor in the lives of happy couples. When you hold hands, you're subconsciously reminding yourself that you care about each other.
Seeing him always took my breath away. I had never felt such passion or chemistry or such a profound connection with anyone.
Coach, your words of advice, "Arrive on time, prepared and ready to deliver a best effort," were met with an eager-to-please attitude from my 10-year-old son. When other young players neglected to demonstrate this same courtesy, your actions spoke louder than your words.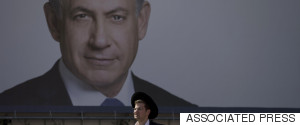 AMMAN -- The Israeli electorate had a choice to make. By reelecting a leader who publicly reneged on his commitments to peace and a two-state solution, they voted against peace.
Men age like a fine wine. It takes awhile, a long while in fact, for a man to mature. When a woman finally meets a 'real' man, she's very very happy because she has waited so damn long for those sour boy grapes to mature into a luscious, velvety viral gentleman.
A sound rises in me, a roar that sounds like no, no, no. Flashes of soulless, transactional sex assault me but I refuse to look at them. I stare straight ahead, not blinking, not breathing.
In a perfect world, we would always have easy access to all the fitness equipment we need, but for most of us that's just not reality. Whether it's a long day at work that throws off your desire to get to the gym, a hectic travel schedule that drags you away from your fitness center or maybe you don't have a membership, it's good to know that there are other options than the dumbbells at your local Planet Fitness.
Yet even with the space she gave me, I still felt suffocated. Like I was choking on my father's memory. And I was. My father haunted me long before he died.
If you are separated, I hope you keep hope alive. If someone else has tempted you, I hope you decide to choose love over attraction. If you're just starting your life together, make the decision to love each other every single minute of the time you have on this earth together.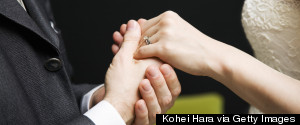 Here's a set of wedding vows with practical merit. They might sound unconventional and unromantic. They're certainly not poetic, but these promises, if kept, will go far in sealing a marriage for the ages.
Throughout our pregnancy, people just assumed we wanted a boy because we already had a girl. And, of course, every father wants a son, right? Men are supposed to want someone to carry on the family name... to play ball with... to be on their side.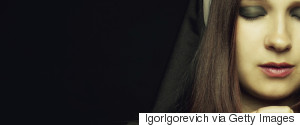 People are baffled that my exterior -- a 27-year-old who used to work at Clinique and peruses Pinterest for fashion inspiration -- could reflect an interior longing for consecrated life and its seemingly antiquated vows of celibacy, poverty and obedience. Their questions have forced me to confront my self-image.
When I was growing up, I was not a popular kid. I was not a beautiful kid. I was not an athletic kid. I was a smart kid.
Time passed, and I was aware that -- although healing ok -- my vagina didn't have the same...form... as before.