Do you want to have children, and if so, when? How many? How important is religion to you? Could you survive in household where there are two different, perhaps disparate views on religion? Are you gonna eat that?
Did you buy into this vision that being pregnant would make you an angelic round lump of contented domesticity with a perfect bun in the oven and out of it? I hope that, by now, you agree with me that we've all figured out this is a bunch of bull.
The bottom line is this: If the media covers someone who comes out as intersex, it is its responsibility to educate itself about what that means. In Chandler's case, although some outlets did cover the term correctly, the majority failed. This is deplorable. Why? Because it just reinforces stereotypes.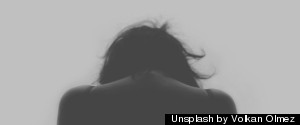 Throughout the years, I've learned there are certain traits and habits chronically unhappy people seem to have mastered. But before diving in with you, let me preface this and say: we all have bad days, even weeks when we fall down in all seven areas.
From Kim Kardashian in Paper to Olivia Wilde breastfeeding in Glamour , people love to freak out over what women do with their bodies, how they dress them, how they share them, how many children they do or don't have with them and how they enjoy them.
Since I have not heard a compelling argument about why I should be grossed out by a naked woman with a big ass in a magazine, I am left to speculate about why many women find this so unsettling.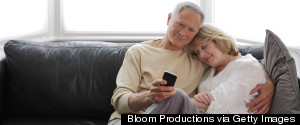 Would your marriage be stronger if you and your partner lived apart? When David proposed to Claire after 12 years together, Claire had one question. Would he want to move in? Luckily the answer was no and the now-married couple continue to live happily, apart.
She cried when you found out she was pregnant. She cried as she gave birth to you. She cried when she first held you. She cried with happiness. She cried with fear. She cried with worry. She cried because she feels so deeply for you.
Gifts are good things! But, too much of anything isn't good. A great way to combat having too many toys is to shift all the gifts to non-toy items.
I see the fury in your eyes as I roll slowly past, looking for a parking spot. I see your rawness and it shocks me, not because I'm judging you, but because it's all too familiar, that look, that feeling. I've been there -- believe me.
Suddenly, seeds are everywhere -- beverages, bars, you name it. For little guys, seeds are nutritional powerhouses. But which ones deliver the health and body benefits you crave most? Some help. Tell us how you enjoy your super seeds in the comment section below!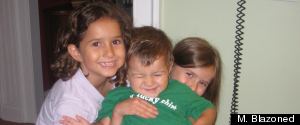 Are you the default parent? If you have to think about it, you're not. You'd know. Trust me. The default parent is the one responsible for the emotional, physical and logistical needs of the children. Spoiler alert: It's typically the one with the uterus.