All day long, your brothers have pulled and demanded and captured my time while you have slept and dreamed and grown, little by little by little. But right now is our time, because brothers are sleeping and Daddy is sleeping and the whole world is silently breathing its way toward morning.
If you'd like to keep your friendships strong with your friends who don't have kids (and you should!), here's some advice to follow.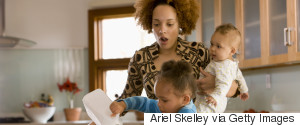 As parents, we are constantly preparing them for the time when they must successfully take care of themselves. I do this mothering every single day. Not perfectly. Not amazingly. I only hope that tomorrow I may do better than today.
Sometimes I get down on the floor and assemble block towers and read books and sing "The Itsy Bitsy Spider"; sometimes I can't be bothered because I'm just so bored with entertaining a baby for 10 hours a day.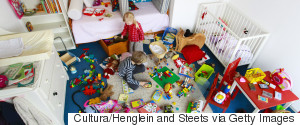 If I take a deep breath and step back for a moment, though, I can see that these messes are reminders of all that is wonderful in my life. In the evening, when all is quiet and I finally sit down to relax, I look around surveying the chaos that lingers and recall all the mess represents.
My daughter describes all of her activities and about her favorite part of each day. She fumbles around with words, putting them in the wrong order and using strange descriptors. But I understand. Of course I understand; I'm her mom.
Joel was my husband and the love of my life. He died 15 months ago, and what seemed so surreal for the first year is now simply real, although still impossibly hard to comprehend.