For 6 years I have struggled trying to turn the incredibly painful experience of losing my mother to Ovarian Cancer into something positive and worthw...
Each year my family takes turns sharing what and whom they are most thankful for at the Thanksgiving table. As expected, friends and family will top m...
With the race for President now squarely in our rearview mirror, it's time to take stock of the lessons from this historic election. And there are man...
After Tuesday November 8's election results, traveling to New Zealand became even more enticing to me. Their political history of appointing women in...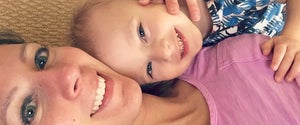 My kids—gloriously, wondrously, delightfully—think I'm cool. I dyed my hair blue nearly a year ago, and recently I transitioned it to purple. M...
The morning after this month's election - as the nation rejoiced and wept - I wearily boarded an early flight to West Virginia. My destination was a ...
I hate that my mother voted for Donald Trump. But I love my mom. As we look at the fierce division between Trump's supporters and everyone else, the ...