Ask the question. Throw out a specific way you can help. Perhaps your offer will be accepted. Perhaps it won't. But you can bet that deep down in that person's soul, there will be relief -- sweet, sweet relief.
This is what motherhood did to me. Motherhood turned me into someone else. Someone who, on most days, I don't recognize. Motherhood took the former me and shook her up a bit. Rocked the ground on which she once stood.
When my toddler came to the hospital to visit me and meet his new brother, it was strangely awkward at first. I know it sounds weird, but it felt like we were ex-lovers who had each gone through some rather huge milestone life changes and had to kind of re-navigate our relationship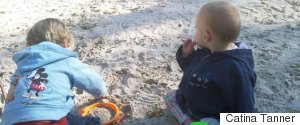 I cried for days and even had to take a few days off from work. I just couldn't face the world. I felt like a failure somehow and just the sight of a baby would set me off in tears. I was mourning the death of a dream, the death of my ovaries and the death of all hope for my future.
If she wants to talk about her pregnancy, she will. If not, she won't. Just because a woman is pregnant, doesn't mean that her life suddenly becomes an open book.
My kids like to go to sleep, oh, around whatever the hell time they please. This might be 8. This might be 10. The first person who says anything to me that even closely resembles, "If you set a schedule, they will follow it," gets to take them for a week. Anyone? I didn't think so.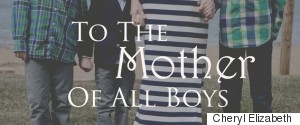 I love being a mom of boys and I know people aren't trying to be mean, so these kind of comments don't normally bother me. But the remarks aren't exactly encouraging or uplifting either.