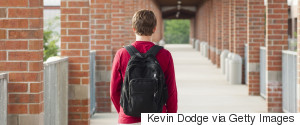 The boy I pushed in the stroller is now learning to drive.
My husband and I shared a daydream that was incredibly specific -- and I believed that meant it avoided simplistic gender norms.
They all finally flew out the door on time. When I could hear the bus roll up the street, I felt some relief. They would be gone soon. I proceeded ca...
We all know that being a mother requires constantly adjusting to a new phase of womanhood. Many of us get stuck shifting gears through the transition...
What if you are waking up 5:30 AM because your divorced parent works, driving to the other parent's home to be greeted by a babysitter while the other...
As we embark on 2016 and the beginning of the Sustainable Development Goals, I would like to express my gratitude to all our partners and participants since we started in 2004 as a small NGO with the aim of ending deaths in childbirth in Nigeria.
A family decided to spend their Christmas vacation on the ground in Lesvos to help the Syrian Refugee crisis. Here's what happened.