The National Highway Traffic Safety Administration (NHTSA) recently revealed two startling facts regarding kids and road safety that disturbed me and ...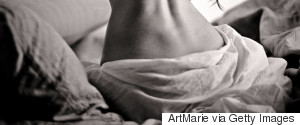 Two really strange things happened to me after I had a baby. First, I left behind a life of obsessive compulsive dieting and exercise that I so fiercely maintained for 20+ years. Second, I found no desire to kill myself over the last ten pounds my body decided it was going to hold on to (this normally would have put me over the edge).
We have a grand time sitting around our dinner table and talking about our days. It's raucous and crazy and loud and full of constant chatter -- because kids aren't even quiet when they stuff food in their mouths.
We may think if we act like we are positive and relaxed then our kids will be okay. The truth is they know how we really feel and the older they get, having spent more time around us, they know when something is wrong and when we're covering up on how we really feel.
We're all different. But the amazing thing is to realize that the remarkable "nurturing sense" you hold deeply inside of you began when you were a little, little one!
Looking to add some fun to your next Moms' Night Out? If so, you've come to the right place. Introducing Never Have I Ever: Mom Edition. To play, each mom must read an item from the list below beginning with the phrase, "Never have I ever..." Anyone who has done the activity mentioned must fess up or, if she prefers, take a sip from her favorite adult beverage.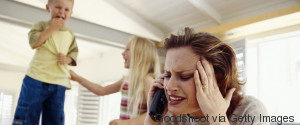 As a mom, I'm usually knee-deep in kid stuff and/or surrounded by screaming children. And during those times, the absolute last thing I want to do is chat. With anyone. About anything.