At first, our coalition of national civil rights, business, and disabilities organizations may seem like odd bedfellows. Indeed, during the course of...
By Catherine Singley Harvey, Program Manager, Economic and Employment Policy Project, National Council of La Raza Kenneth Blackwell's op-ed on the ec...
My discussion with Kris is centered around trans equality now and the future. We discuss the inequality still facing trans people, especially trans women of color, and how we as a community move forward to progress to full equality and being treated fairly without bias and discrimination.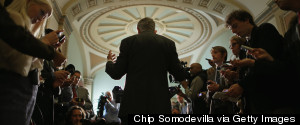 ENDA would allow a Catholic hospital or school to fire a lesbian nurse or janitor or cafeteria cashier simply on the basis of her sexual orientation. That is a much broader exemption than allowed for any other group under the 1964 Civil Rights Act. And it's abhorrent.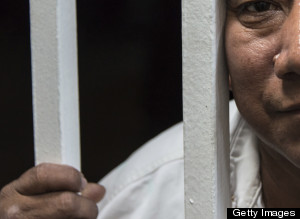 Parece que el hecho de que el Consejo Nacional de la Raza (NCLR) lo declarara "deportador en jefe" no le gustó ni gota al presidente Barack Obama. Sin embargo, debería entender que los verdaderos amigos son los que nos dicen nuestras verdades aunque duelan.
Immigrant-activist groups like the NCLR have been willing to give the GOP as much space as possible to move forward on some kind of immigration vote and revitalize the process. And once Boehner killed immigration reform again, desperation set in.
Immigration reform is not a game that we're playing and, frankly, our communities don't need stewards in Washington, we need allies. We need those with access to open space for our own voices to be heard.
Cuccinell's anti-science extremism can only be compared to his passion to protect the fossil fuel industry and other polluters. Just consider that, according to the NCLR/Sierra Club survey, for 83 percent of Latinos, coal plants and oil refineries "are a thing of the past." This is irrelevant to Cuccinelli.
We got thrown under the bus by the Senate in its early process. The House hasn't even moved a bill to discussion. There's lots of work to do in immigration reform. We got our piece of the pie. But remember, it's sweeter to win together.
Nobody ever said that the civil rights fight was simple, but the marriage equality situation in New Mexico right now may currently be the world's most complicated.