This year NCLR is honoring two political pioneers who have played significant roles in our LGBT community's advancements.
Why does it take another senseless death, and the rage and unrest that ensues, for our nation to pay attention to the problems faced by low-income communities and the young men and women of color who live in these areas?
Their "baby bag" of hospital supplies sat in the corner, because I was due to make an appearance at any moment. As they drifted to sleep in each other's arms, they dreamed together about who I might be in the world.
Those of us in the Latino community stand on the shoulders of Raul, not only because of his extraordinary record of service and incomparable vision, but also because of his integrity. He deserves better. Much better.
At first, our coalition of national civil rights, business, and disabilities organizations may seem like odd bedfellows. Indeed, during the course of...
By Catherine Singley Harvey, Program Manager, Economic and Employment Policy Project, National Council of La Raza Kenneth Blackwell's op-ed on the ec...
My discussion with Kris is centered around trans equality now and the future. We discuss the inequality still facing trans people, especially trans women of color, and how we as a community move forward to progress to full equality and being treated fairly without bias and discrimination.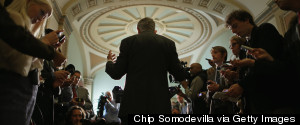 ENDA would allow a Catholic hospital or school to fire a lesbian nurse or janitor or cafeteria cashier simply on the basis of her sexual orientation. That is a much broader exemption than allowed for any other group under the 1964 Civil Rights Act. And it's abhorrent.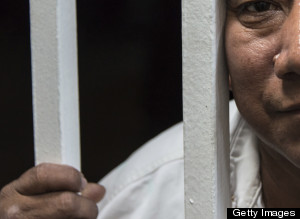 Parece que el hecho de que el Consejo Nacional de la Raza (NCLR) lo declarara "deportador en jefe" no le gustó ni gota al presidente Barack Obama. Sin embargo, debería entender que los verdaderos amigos son los que nos dicen nuestras verdades aunque duelan.
Immigrant-activist groups like the NCLR have been willing to give the GOP as much space as possible to move forward on some kind of immigration vote and revitalize the process. And once Boehner killed immigration reform again, desperation set in.