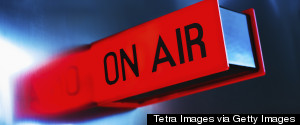 "If I offended anyone, I apologize, but I'm not sorry for the choice that I made," she said.
It's standard in broadcasting. You start in a small market and work your way up to big cities. I'm the reason. People like me, anyway. We weren't born smooth. We need a lower-stakes environment where we can polish our rough edges.
Why did the press dub Matthews' remark a "blooper," yet Santellli's rant was crowned a "populist" "shot heard around the world?"