"Number one is laugh--you should laugh every day. Number two is think--you should spend some time in thought. And number three is, you should have your emotions moved to tears--it could be happiness or joy. But think about it: If you laugh, you think, and you cry, that's a full day. That's a heckuva day."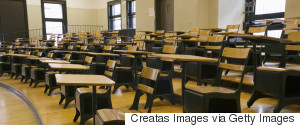 A new documentary took the SXSW festival by storm in Austin, Texas titled: Starving the Beast: The Battle to Disrupt and Reform America's Public Universities. No film better exposes the coordinated assault on public higher education that is going on right now across the country.
Snippet Park: Remember those words. Thinking differently sure makes the world a more friendly and accessible place. And the experience I felt straig...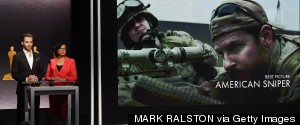 Amid the debates and staggeringly strong ticket sales, student journalists nationwide are weighing in with their own reviews of American Sniper and commentaries on its political and cultural significance.
Last week a debate over family dinner and home cooking erupted in the blogosphere -- and I'm here to tell you that just about everyone involved is ticking me off.
The 1983 North Carolina Wolfpack created March Madness, coming from nowhere to win nine consecutive elimination games over a month period against a field of mostly heavily favored opponents.
The Cameron Crazies represent a unique combination of a comic book nerd's intellectuality with the determination of the most rabid Boston Red Sox fan, so attending a Duke basketball game is a marriage of theatre of the absurd with the loudest sporting event imaginable.
Doeren brings experience as a recruiting coordinator at Wisconsin to a program that has struggled to bring top-rated classes into Raleigh.
Gottfried's first task wasn't to recruit players to the Wolfpack, nor was it to immediately begin hosting practice with the current roster. Gottfried's tasks as head coach began by recruiting a coaching staff with the ability to turn N.C. State into a winning program.
Seth Godin, who has helped thousands of entrepreneurs be productive, says that business people never realize that with a little bit of push, they can move past a seeming dead end and reach business success. I hope that is true in my case.