Have you been staring at the same pile of stuff in the corner of your apartment for weeks upon weeks? We're right there with you. While we wish we could just close our eyes and our clutter would disappear, sadly, that's not the case.
You can conquer your kitchen clutter. Keeping your kitchen tidy and organized can be tough. As the heart of the home, it's often used for much more than food prep and eating -- it tends to be the primary gathering area for family activity.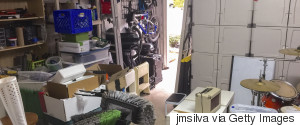 The more curious and mindful you are about why the clutter is there, the more you can change the habits that got you cluttered in the first place. But once you are done with all the action, then you lean into everyday life and keeping things uncluttered becomes the mindful practice.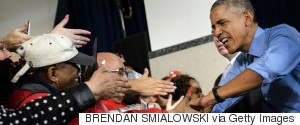 It is clear to most people that corporations hold numerous advantages over everyday Americans when it comes to power in the workplace. But thankfully, the Obama administration just took a step to close a loophole that will shine a spotlight on those engaging in anti-union activities.
Yesterday, I went to LACMA (Los Angeles County Museum of Art) with the sole purpose of collecting tips on displaying objects. I wanted to see what can anyone learn from a museum to apply at home.
Congrats! Your massive walk-in pantry is stocked to the gills and you're officially ready to take on the next Snowmaggedon/power outage/transit strike...