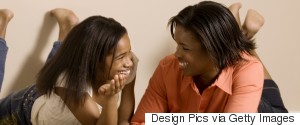 It's enough to make anyone want to throw in the towel! But, let me offer another perspective that sheds light on what you can do to raise healthy, imperfectly whole, resiliently confident kids - because yes, it can be done!
Here in Florida, soccer is still my daughter's first love. It's what she wants to do in high school, in college, as a career (as well as speak six languages). Soccer is her life. And, I'm there to support her because that is what parents do.
My children aren't going to remember that their Mommy didn't have her face dolled up each day or maybe more than a little lip gloss thrown on for church or a special event.
If you are afraid to start a mom blog because you can't post new content 4 days a week, hear me out! There is no rule that says in order to be successful you have to post a ton of content all the time.
I've never really cared much about Independence Day -- not because I'm not incredibly grateful to all the people who fought for my freedom -- but be...
Teacher: Since we've already dealt with the Greek notion of the Golden Mean as applied to Success, I thought we'd dispense today with the preliminarie...
Kids are always asking questions, and summer gives them the perfect opportunity to explore and learn new things. New York City was still cold just a f...
How are gender roles in parenting evolving in the 21st century, and what still needs to happen? originally appeared on Quora - the knowledge sharing n...
I try to use the tools I used previously in order to heal my relationship with them but nothing is working. All loving thoughts have left the building.
What are some ways parents can help educate their children on gun control and violence? originally appeared on Quora - the knowledge sharing network w...