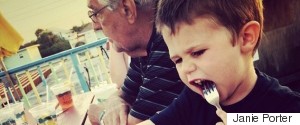 Let's be honest. If we're going to spend my husband's hard-earned money on a sit-down meal, I'm going to want to let it fully digest. That's not possible with toddlers. Let's go through the play-by-play.
I was recently contacted to potentially mediate a litigated divorce matter prior to trial, which is rapidly approaching. My name had been included on a list from the attorneys, along with two other mediators.
We cannot forget that real love and connection is a person-to-person experience. We need eye-contact and touch to experience connection, not just a screen.
Let's be honest; a new baby in the house is stressful. I don't know a new parent who doesn't fall somewhere on the spectrum between mild anxiety and a "complete freak-out". At the heart of that stress are questions--lots of them.
Understanding those on the verge of or in the trenches of middle school can be like finishing a complex puzzle only to realize there is a single missing piece -- just when you think you have them all figured out, they pivot and leave you just as confused as you started.
One of my favorite quotes about giving freedom and space is from The Dalai Lama XI: "Give the ones you love wings to fly. Roots to come back and reasons to stay."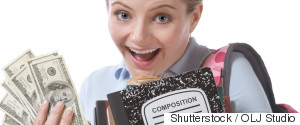 When you're juggling one too many financial priorities, you can't always afford Saturday math camps and private tutors -- unless you go into debt helping junior keep up with the Joneses' kids.
Today is day 3, and we're doing alright. Yesterday we had 14 children round to play all morning, and another 3 in the afternoon - filling our home with those truly amusing humans Hannah loves and creating a chaotic normality indeed!
It's overwhelming enough to experience the changes that come with having a baby but realizing that our relationships will change too is one that most new moms don't want to worry about.
Whether you're tired, stressed or sleep deprived, technology can help remind you that you've left your most precious cargo behind and keep your little one safe. Lifesaving technology like this has become a necessity in today's hectic world.