Research shows that America's youth has a deep lack of understanding when it comes to finances and how to properly manage money. These disturbing statistics have generated a national movement to incorporate financial literacy into our education system and encourage parents to teach money management lessons at home.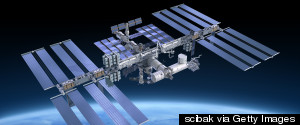 What these automakers understand, however, is that beyond these consumers being men, they're fathers. These automakers understand the growing influence of the fatherhood role on today's man and how powerful that identify has become.
Listen, we trust our sons. They have proven worthy of that trust time and again. They are growing up well and confident. But they're kids, and we're parents.
It matters for every woman who has lost life within her, who has lost the promise of a precious baby in her arms, who has felt like she should be quiet about her story. Because, really, we don't talk much about such things. We should.
Do I have to explain myself to my own son now that I am just about to turn 60? I gave him the "mom stare" -- you know the one (trust me, muscle memory brings it right back no matter how many years it's been since you have needed it).
Many parents want to help their children start building their credit foundation early, and to do so, they become co-signers or allow their children to become authorized users on their credit card accounts. Both of these options have advantages and disadvantages, but do you know the difference?
Trust me when I tell you that there are foster families all around you. Foster families go to your church. Foster children go to school with your children. Foster children are on your children's sports teams. Your children are friends with them, but they don't know they are foster children.
On the one hundredth day of school, my son's teacher morphed each first grade child's photograph into an elderly individual with the facial lines of life experience and asked, "What do you want to be like when you are 100?" My son wrote in response, "I want to be kind to kids."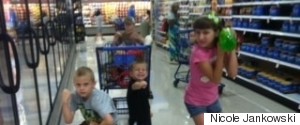 As a mom of four, plus two step-children, I have learned a few things over the last 14 years. I'm not saying that what I have learned will work for you. I'm only saying that if it doesn't work for you, then you're probably not doing it right.
Our children see more than we think. We can tell them what to do, but they will follow the actions we take.