Summer break may mean school is out, but that doesn't mean your child can't continue learning and discovering new things. If you're looking for ways to keep your kids engaged this summer, Kids.gov has a variety of resources all in one safe spot.
Countless women have had their accounts shut down, or downright cancelled because they posted "pornographic" or "obscene" material. What, exactly, did these women post? Images of labor
A few weeks back I asked my husband what he really wanted for Father's day. He said, "I want the same thing I want every day. I want you." I giggled...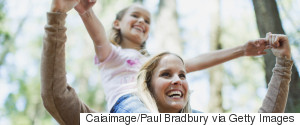 Research shows that bisexual parents face particular challenges unique from those faced by gay, lesbian, and heterosexual parents, like erasure, invisibility and discrimination.
Our oldest child was eleven when he went away to his first weeklong summer camp. He came home sunburned, sleep-deprived, and filthy. When I picked him up from our church parking lot, everything in me wanted to get him home so he could shower and I could start the (massive) post-camp laundry. But instead, I took him out for a hamburger.
What is it like to be raised by two people of the same sex? originally appeared on Quora - the knowledge sharing network where compelling questions ar...
When my brothers and I were very young my father tore my mother's nightgown off while she was preparing breakfast. Children of the Depression era, they weren't prone to frolicking but on that particular Sunday morning, my father must have been feeling frisky.
I love to be organized. I really, really love to be organized, and planning ahead with lists in hand is what I do best. But somehow, looking eye to ey...
"Mrs. Smith, you have breast cancer." Pure shock overcame me. Those aren't words I thought I'd ever hear in my lifetime.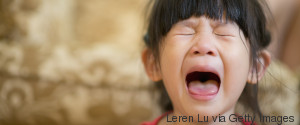 Did I do the right thing by leaving her? Would she be crying all day for me? That first day was torturous for me. I kept looking at my watch thinking, what was she doing now? Was she crying again? Thinking maybe that I had abandoned her? When it was finally time to pick her up from school I was overjoyed.