Racial stereotypes -- faulty perceptions based on race -- have blunted black Americans' achievement in just about any area you care to measure: from education and employment to housing and economic success.
We tend to think of our children as reflections of ourselves. When something goes "wrong" with them, we feel that there's something "wrong" with us.
There's a lot of wisdom in this thin volume. Kaye tells us her story -- including information about her brother who died early on from drug addiction and about her daughter, Jennifer, who finally stopped lying to her mother, and told her that she was addicted to heroin and that the "recovery from heroin is one in a hundred."
"The Big Book of Parenting Tweets" is a new collection of 300 Tweets from funny people on Twitter who also happen to be parents, curated by Kate Hall, creator of the popular Hall of Tweets blog. It's hilarious.
With 23 years between my two children, I entered a different world in 1995 when my second child was born. As an old-schooled mom, I wasn't familiar ...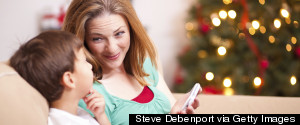 I can write a blog telling you that following these specific steps you won't feel the pain of the loss of your marriage, but I am sorry, I can't do that!! What I can do is share with you what helped not only myself, but my friends, members on my website and coworkers.
Family bonds and ties have always been tight in my country, with love, nurturing and care being high in priorities. But these days, in the midst of an economic, political and social crisis, parenthood (and mostly motherhood) has become a struggle, a constant fight for survival.
Your kids, your nieces and nephews are paying attention when you think they're not. They learn how to interact with their siblings and cousins by watching the adults at family gatherings
I really appreciate when really smart scientists make their research easy to understand using stories, concepts, and analogies. Natalia uses the concept of the Worry Clock to illustrate how much parents should worry about dangers to their children.
'You have to dream before your dreams can come true' - Abdul Kalam I live in India where more than half the population is below 35 years or what we...