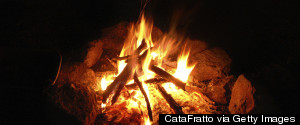 Before you start with me--I get it. I defy you to find anyone who loved summer camp more than me. Cheering, color war, waterskiing, rope burning, bunk...
What is the most awkward conversation you have had with your parents? originally appeared on Quora - the knowledge sharing network where compelling qu...
My daughters are 6, 4 and 2-years-old. Bedtime is the antithesis of all of their little hopes and desires. And, due to my reliance on bad habits to get through the early stages of motherhood, only the third child has grasped the concept of going to sleep on her own. (I know, I know...)
I miss you more than words could ever speak or essays could ever express.
What I have realized in my years of parenting is that I often care too much about what the people think. So I've resolved to stop caring. Here are the top things I will stop caring about.
I've been a dad for ten years, and it has flown in the blink of an eye. But while I will miss the days that are now just my memories, I can't wait to see the adventures they have in store for me.
As both a college professor and parent of a college student, this time of year always seems to raise a variety of thoughts as freshly minted high scho...
Linda: We all have invisible loyalties to our family of origin. And so many of us did not have inspirational models of partnership in the families we ...
What can be even more shocking to parents who are obsessed with protecting their children from danger is that they often overlook some of the dangerous items and areas of their home leaving their most treasured loved ones susceptible to danger.
Trampolines are viewed as a medium of just playful fun - this is true, what most people don't know is that jumping on a trampoline also has many health benefits.