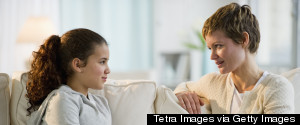 This tug of war that is trust versus truth takes place at the intersection of independence and responsibility, through which pass such important issues as underage drinking, other drug use and impaired and distracted driving, among others.
Both times that I've been pregnant, I had to deal with ignorant comments about my growing belly. During my first pregnancy, absolute strangers who wanted to know all the details about my blossoming baby bump fascinated me.
I realized today that I am the personal assistant to a diva celebrity, without any of the implied benefits.
In 1969, my father traveled to Japan on a business trip and brought back an elegant silk robe as a gift for my mother. They had been high school sweethearts. He was the gregarious student body president and she was the timid valedictorian. He wasn't one for giving gifts and she wasn't comfortable accepting them.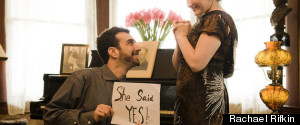 As of November 2014, we've been together 13 years and married 12 years. My grandparents were married 55 years and my parents were married a few months shy of 35 years. I'm hoping to follow in their footsteps in that way too. So far so good.
People throughout the U.S. have such a bad opinion of politicians that in their early years they prepare for other occupations and vocations, never giving serious thought to becoming a politician.
To those who ask, it may seem we have no news to share when my daughter is still a toddler. When there is no swell of my belly, no notable life events, no big trips planned.
On October 30, 2014, I was contacted by a reporter, who asked if I could explain the Arkansas "covenant marriage" law to them. Among other things, if...
Get enough rest and eat healthy. Enroll in an exercise class, get a massage or volunteer. Participate in anything that will keep your mind off your stresses. If you feel depressed or overwhelmed, find a great therapist and make it a priority.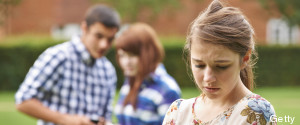 Walking the fine line of respecting your child's online privacy while looking out for their well-being is a challenge that our parents didn't exactly have.