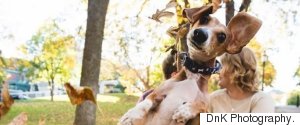 Look, we like engagement photos. Lovey-dovey couple, pretty scenery -- what's not to like? Engagement photos with four-legged guest stars are always our favorites, of course.
As a fan of both Banff Squirrel and the Banff/Lake Louise area, I contacted the Squirrel to see if he'd be willing to take time out of his busy schedule (winter is coming, you know, and there are nuts to be hoarded) to do a Q&A with me. Much to my delight, he agreed.
The really funny ones go viral and then other people try to copy (sometimes with hilarious results) the same stunts at the next wedding they attend. Keep this in mind: The very best photobombs are accidental.
Boy, do I hate the word of the year. You've probably heard it. Yes, the word "selfie," which the Oxford Dictionaries chose as the word of the year f...
Anyone making their way to Machu Picchu must first traverse The Sacred Valley of the Incas (Valle Sagrado de los Incas), and we were no exception. But this was no tedious trek, it was a fascinating adventure in its own right.