I've mentioned things I would like to do and no one offers to help me at all. I need some help but they are always too busy or seem annoyed that I mention wedding things.
The purpose of etiquette is to be considerate and make those around you feel comfortable. Of-course I gave the hostess of this bridal shower the benefit of the doubt; that she was only trying to be inclusive.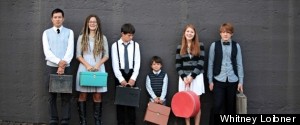 Chances are you already have your airplane tickets and your hotel booked for your next vacation, but what about everything else?
There are a few items on this list that may need further discussion.
am not sure whether the little technique I am about to share is a planning tool, a mental health tool or a revelation into how my mind works, but I will leave that for the experts to decide.
Life is a journey and not a destination. Failure and mistakes are going to happen along the way.
Nobody ever really has enough time in their day. Trying to fit anything new into an already-overbooked schedule can sometimes prove to be more challen...
While planning a wedding is definitely a woman's world, I do believe most brides want their groom to enjoy the day and feel a part of the decision-making.
When my husband and I got engaged back in 2010, I felt simultaneously thrilled ... and like I needed to brace myself for an oncoming wave whose only p...
In a smidge less than four months, I'll be a married lady. So far, in the past year of planning my spring wedding, I've learned more than just what kind of flowers and colors I do or don't like -- I've learned a few things about myself along the way too.
Whether you've posted a picture of the engagement ring on Facebook or Instagram, bought a ton of wedding planning books, or are just glowing from the joy of finding someone you want to spend the rest of you life with, you're on your way! But be prepared for some dizzying, unexpected things.