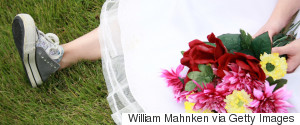 With the rise in popularity of short engagements, even if there is no ring on your finger (yet), if one is going to be there soon, there's no harm in knowing what's hot and what's not for next year.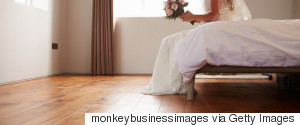 Bridey, one of the most difficult parts of planning your wedding is choosing the right venue. I mean, there are so many factors to consider, and people to please that what used to be a fun experience has turned into more of a daunting task. Sorry, but true story!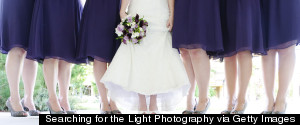 Being asked to be a bridesmaid or a groomsman is one of the highest honors given to a friend. Yes, it is a lot of work and sometimes it isn't fun but when your friend asks you to stand with them while they take this huge step in their lives, you do it... and you do it without any complaints. Unfortunately, that isn't always the way things go.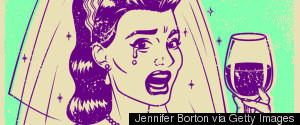 A good magician never reveals his or her tricks, and a wedding planner is a lot like a magician. There are some smoke and mirrors, and on the day of the wedding, the disasters that happen are fixed by the planner before the couple even notices. My favorite question to get from my clients when they return from their honeymoon is, "What went wrong that we didn't know about?" Here are my Top 10 answers.
I've always wanted to be the person to write the formal definition of "DIY" for weddings. God knows, I've learned it the hard way. Both in planning my own DIY wedding in 2004, and in helping brides and grooms with the Do-It-Yourself bug find ways to make their personal mark on their wedding planning.
The longer your engagement, the more choices you will have, so if you are getting married in under a year, you should start your search the day after that ring goes on.
Wedding planning can be a hectic adventure from the moment that ring gets slipped onto a finger. From picking the date, to selecting the venue and all of your vendors, it is a roller coaster ride that needs serious management. This is why you hire a planner, but you already knew I was going to say that.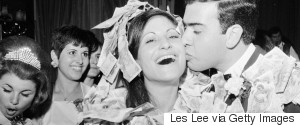 The overall best advice, no matter who is paying for the wedding is to discuss priorities and expectations with both sides right from the beginning. This will not be the most fun and exciting conversation of your wedding planning process, but it will make every other conversation go much smoother leading up to your wedding day.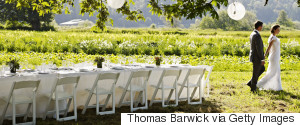 If you're a bride or a groom and searching for a wedding planner, here are a list of things that a planner probably won't be able to help you out with. And, if you are in a wedding party, or going to a wedding where a planner will be there, you should read this list too. Trust me.
There is something so breathtaking about celebrating your love outdoors surrounded by beautiful scenery, warm weather, and lovely people. Whether in a vineyard or a garden, an outdoor setting is a definite "I do" for my brides and grooms.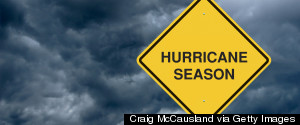 "Our" hurricane season in the Northeast coincides with wedding season. Yet with all of the planning that goes on, even if there is a Plan B for outdoor weddings, there rarely is a Plan C for power outages and flooding. Sandy taught everyone in the wedding industry some powerful lessons, but the problem is, many people have forgotten them.