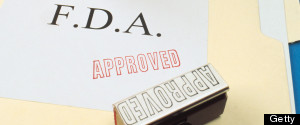 By suggesting that gay and bisexual men are at risk for HIV and straight people aren't, the FDA's guidelines misinform the public. To the extent that it contributes to ignorance of the risks associated with certain types of heterosexual sex, the FDA's policy, even in its revised form, actually presents a public-health concern.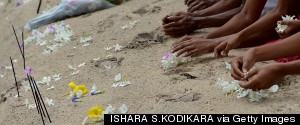 The 2004 Indian Ocean tsunami killed more than 35,000 people in Sri Lanka, injuring more than 21,000. Over 1,000 children were orphaned and more than 7,000 children lost one parent.
Previously, any gay man who ever had sex with another man, no matter how "safe" the sex, was deemed too risky to donate blood. Now they are banned only if they had sex within the last year. These regulations were put into place during the height of the HIV/AIDS hysteria.
Two models strut pieces from Nicholas Ghesquiere's new collection at Louis Vuitton Miami Design District. Fashion and philanthropy, two of our favo...
Even among social media users, it's the messenger, not the medium, that's key to motivating social media users to donate to charity, suggesting that personal appeals from friends matter more than trending topics and gimmicks.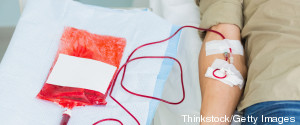 Why are gays banned from donating blood even if they are not HIV-positive and have safe, protected, judiciously considered sex?
In the United States, there are 1,429,801 tax-exempt organizations made up of 966,599 public charities (including 321,380 congregations), 96,584 priva...
Acting Outlaws is certainly about giving back, but it's also a rather beautiful story about the power of friendship.
It turns out that there is a simple way each and every one of us can help. That is through a humanitarian mapping global collaboration.
Yet, despite immense challenges, hundreds of local health care workers and non-governmental organizations are working in field hospitals, Ebola treatment units and training facilities, as well as organizing education and awareness programs.
Bottle shock.  Crushed.  Shaken, not stirred.  Whatever word you choose to describe it, the 6.0 magnitude earthquake that rocked Napa Valley early Sunday morning has left behind more than spilled wine.
Looking at the Syrian crisis now, we may not, humanly, be able to see a solution. That's why we need to pray. Prayer is so powerful. All our prayers count. Your prayer may be the one that makes the difference.
Instead of skimming sad articles on the Internet, 500 college students agreed to turn off their cell phones and spend hours outside in the rain. They agreed to a day of discomfort and complexity, as a step toward a more compassionate world.
It was an evil theme park from a bad movie. You know... the kind where the people all look cheerful and the colors are bright and the music is happ...
Impact X
As Ebola began its march through West Africa earlier this year, health officials didn't have many tools at their disposal to fight it. But it didn't take long for us to realize something extraordinary: one of the best defenses for a disease with no known treatment may actually be technology.
Impact X
Nearly four years ago, as Haiti struggled to overcome an earthquake that killed tens of thousands, humanitarian response agencies -- the Red Cross among them -- swung into action.