What is a family? From a linguistically fundamentalist point of view, it's defined by parentage and bloodlines, though adoption creates a new contingency which obviates the genetic connection.
Like millions of other Americans earlier this year, I found myself riveted by HBO's six-part documentary series, The Jinx. Part way through the penultimate episode, the story took an unexpected turn, to the far reaches of Humboldt County in the northwest corner of the Golden State.
In an era where TV crime dramas have become increasingly implausible, shows like The Jinx and Serial have brought a much needed dose of reality to American living rooms and earbuds.
Post-Jinx, amongst yellowed copies of LA Weekly, and a Gold Record of Paul Anka and Odia Coates' disgraceful single "(You're) Having My Baby," I found a 1964 photo of me and my bunkmates. Standing behind us was our counselor, Robert Durst.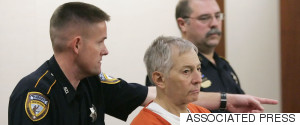 I don't know if the statements made by Mr. Durst in the HBO documentary will be admitted in a future trial or even if they are needed. What I can say from experience is this: We should not be surprised when people make utterances that inculpate them in crimes.
The main question I've been asked since The Jinx bowed last Sunday is why do people in trouble feel the compulsion to go on camera -- I'll call it "dursting" -- when nothing good can come from it?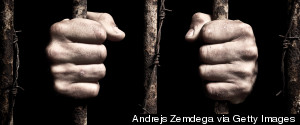 'Serial' and 'The Jinx' have captivated audiences, and these stories represent a groundbreaking year for journalism as entertainment.
"You killed" could fairly be said to the filmmakers, who crafted a brilliant and compelling show that led, conveniently, to Durst being arrested days before the final episode. "You killed," when said to Durst, will be more sinister.
I hope the professional investigators watching The Jinx with the hope of getting enough on Robert Durst to bring him to trial succeed. I, too, am looking at the HBO series for clues, but just as an unaccredited wannabe Durstbuster.
Robert Durst had the chutzpah to pitch a show about his being suspected of getting away with murder. Being linked to three deaths led to Durst being rewarded with a six-part documentary airing this month.
The only question about Ryan Gosling this awards season is: Which of his two astonishingly detailed performances will win him the nomination?
I know a man connected to the justice system who makes eight thousand dollars a day. You read that right. When he shows up in a courtroom for a client his very presence and whispered advice to the lead attorney is worth 8 thousand dollars per day.