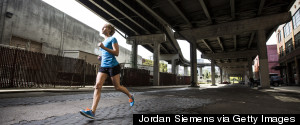 How should we train to improve our running performance? By modeling running in the form of equations, and then solving them, we can now predict the optimal strategy to run a given distance in the shortest amount of time thanks to powerful mathematics.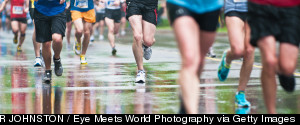 The weather is beyond our control, so don't fret about it too much. Instead, focus on what you can do to make it work in your favor. In adverse conditions, a little planning goes a long way.
If your favorite team or player wins on a given day -- especially if it's a landslide win, then it's likely that "momentum" gets thrown around by people previewing the next event. For better or worse, momentum is one of those concepts that's sticky in our heads.
It's Game Six of the 2013 World Series. St. Louis Cardinals starting pitcher Michael Wacha steps up to the mound and winds up. Convergent Science, a company based in Middleton, Wisc., examined the physics behind the pitcher's knee-buckling curveball.
An intriguing, technological watershed is fast approaching for Athletics -- that defining moment when an athlete with artificial limbs shatters an "able-bodied" world record.
For years, runners, coaches, and forum posters have debated on how foot strike is connected with injury and performance.
The standard recommended ''banana'' path follows the baseline maybe halfway and then veers a bit to the right to come at first base from a better angle to continue toward second. That cannot be ideal.
Running magazines would lead you to believe that barefoot running reduces injury risk and potentially maximizes performance. However, it appears that, as this is a new trend, there is simply insufficient prospective data to say otherwise. But there may be a few trade-offs.
So many extreme athletes and power players do outrageous things outside of their sport or job. Why? Because the thrill of an adrenaline rush is often exceeded by the agony of an adrenaline crash.