If affirmative action -- or, better, equal opportunity -- is to be reinstated, we need to "build it better," as the new mantra goes. And its practitioners need to keep control of their instrument.
There is no doubt that media has played a critical role in political and social movements throughout the history of the United States, but the recent ability to so easily capture behavior and cement it in time is truly extraordinary.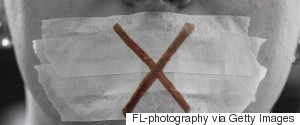 As a society we must become more aware of the dangers that certain speech presents, and for the safety and well being of black Americans and other vulnerable citizens, we must explore more robust ways for distinguishing and punishing people for dangerous speech.
We often portray life within these moralistic extremes -- good people versus bad people, instead of people who do good things or people who do bad things.
There was Oklahoma. But then there's Selma...
It seems clear to me that here we have an example of the kind of institution that excludes us. We can see the mechanisms of exclusion and the culture from which they stem. We see that we are not the only ones excluded and should speak up for each other.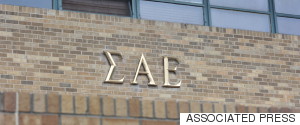 If I am a Sooner and that Sooner over there has been exposed embracing, with great relish, white supremacist rhetoric and behavior, and my response is to say, "Well that Sooner isn't real," I exonerate myself and the community that produced that oh-so-real Sooner from responsibility.
The punitive reactions against a few individuals or an isolated fraternity chapter are no more effective than any other punitive measures taken against scapegoats. They shut the door on something unpleasant, in the process heaping blame on isolated individuals that ought to be borne, or at least processed, collectively.
The #NotJustSAE hashtag is working to destabilize the disingenuous post-racial narrative undergirding mainstream coverage; highlight the pervasiveness of these microagressions; and draw connections to broader institutional racism.
The first amendment is really the first cause of American life. It's America's raison d'etre. It was the liberal ACLU who defended the Nazis in Skokie. How free speech issues make strange bed fellows!
The Bill of Rights originally applied only to the federal government but subsequently became applicable to state governments by way of the14th Amendment through a process known as incorporation. Since the University of Oklahoma is a public institution, wouldn't free speech apply to the expelled students?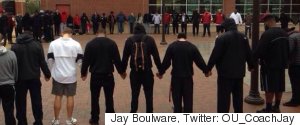 When we as a society allow incidents such as this to persist, we are labeling our young people, especially young African American men in this case and telling them once again you are not allowed a seat at the table and, what's worse, we heckle and laugh and attempt to destroy your dignity and ultimately your humanity.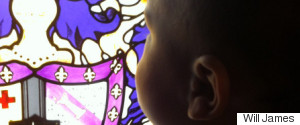 I was a member of this chapter 14 years ago. The second Black man to be initiated in those halls. I thought we were different. Maybe I was just being hopeful. I believed in S-A-E. I believed in the True Gentlemen. I believed my brothers were my brothers. I believed my son should be their brother if he so chose one day. But then I saw that video.
Members of fraternities and sororities know that their organizations are a lot more than what they are perceived to be. Fraternities and sororities aren't perfect, but they have the potential to equip their members to handle mental health challenges better than other parts of a college campus.