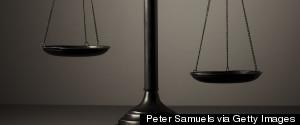 A 12-year-old girl in Indiana allegedly stabbed and killed her stepmother to please Laughing Jack, a fictional character depicted on the CreepyPasta website. This case is eerily similar to the Slenderman case that occurred in Waukesha, WI, during the summer of 2014.
The way we fail to treat children and adults with mental illness in this country is what is really crazy. It's also expensive, not only in financial terms, but also in lives lost, in dreams shattered. Dr. Oz could rebuild his credibility by focusing his attention on this public health crisis, by providing help -- and hope -- to millions.
Like many people who become mental health advocates, I arrived in this role entirely by accident.
Unlike Slenderman, the shadow people have been sighted by a large number of witnesses around the globe, and these sightings have been documented by multiple investigators.
Because I research juvenile justice issues in Milwaukee, 20 miles from where the bizarre Slender Man crime occurred, I've been fielding questions lately from friends and family from around the nation. Most are about the criminal justice system.
Much like violent video games, rock music, comic books and horror movies before him, Slender Man is on track to becoming the devil du jour, the newest "won't someone think of the children?" scapegoat.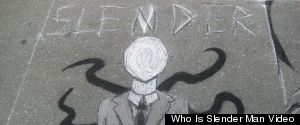 Can Eric Knudsen, the creator of the fictional character Slender Man, be held civilly liable for the recent violence suffered by the young victim of a stabbing attack in Waukesha, Wisconsin? The answer is a definitive "no" under First Amendment principles of free speech.
Some criminals will claim to be inspired by almost anything. Is there something unique or particularly dangerous about Slenderman or the Internet as a whole?
While Europe pauses to remember the turning moment of World War II, see how much you know about the significant events of the past week in our latest Week to Week news quiz.
We have taught our kids about stranger danger in the parks and playgrounds, and we talked to them about the chatrooms where predators can linger. However, are our teens prepared for when people that they really don't know want to friend them on social media?