Adam was diagnosed with ALL at age 17, underwent treatment at St. Jude, and is currently in remission. September is Childhood Cancer Awareness Month and Adam has set a goal to raise $100,000 to give back to the place that is giving him both hope and a future.
When I get home today, I will wrap my arms around your rosy-cheeked face, sweet-smelling hair and strong body, squeezing you tight until you giggle into my ear.
When Kyllian Warman's father was diagnosed with cancer when she was just a high school freshman, her family, determined to have her father see her graduate high school, fought the disease with all their might. But while treatments may have failed him, Kyllian did not.
It's an incredible sight to see all of those people lining the streets for miles, with seemingly no square foot of concrete left uncovered. As I look around I will also see hundreds of runners wearing a "St. Jude Hero" singlet just like mine.
Like all good parents, when Anna and Jason first noticed unusual behavior in their young son Ian, they visited their pediatrician. Perhaps his irritability and rapid eye movements could simply meant he needed glasses. Instead, what they found out they were about to face is every parent's worst nightmare.
"What did I learn from my experience with cancer? It was not fun, but it gave me the ability to handle things better. Life can be hard, but you have to push through it and trust that God is in control. Give thanks to God every day for what you have. And do your best with it."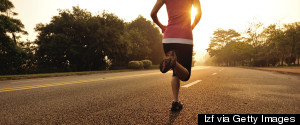 Even seasoned runners often feel a dip in their motivation and seek out a catalyst beyond their own personal or selfish reasons for running. Enter the charity race, because when your running become less about you and more about humanity, you can't help but get out the door in the morning.
In the heart of Memphis, Tennessee, stands St. Jude Children's Research Hospital. The nonprofit was founded in 1962 on the premise that, "No child should die in the dawn of life," and is committed to finding cures and saving lives of children with cancer and other life-threatening diseases.
In the heart of Memphis, TN, in a seemingly industrial pocket of town, rises a beacon of hope for thousand of families and their children fighting the battle of their life.
"It's just a rainy day." That is how my daughter spontaneously replied in an interview with our local television station. Her words play over and over again in my head as they echo the honest way she has chosen to view her disease.
I am pleased and proud to announce the 2014 World of Children Award Honorees. Seventeen years ago, in our inaugural year, we received a mere 60 nomi...
Managing the emotions that come with this job -- the highs and the lows -- is difficult, and was even before I had a daughter at home. Some nights, I hug my husband and my daughter extra tight.