Fishers in Mozambique won't benefit from southern Africa's latest deal with the EU. Grant Neuenburg/Reuters André Breedt, Université Paris 1 Pant...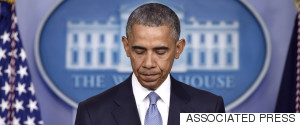 Trade deals are one subject (one of the very few left) which do not break down on party line. Both the Republicans and the Democrats are split over the issue, so it's not a repeat of the usual partisan battle lines. But it is a clear defeat for Obama, who lobbied hard to very little effect.
Journalist and talk show host Bankole Thompson interviewed me about the Trans-Pacific Partnership (aka Obamatrade), a trade bill being fast-tracked through the U.S. Senate. To listen to our conversation, please click on the audio player here.