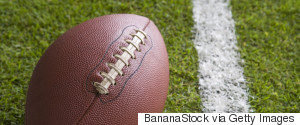 "The athletic community is ready for a cultural shift as many of us know or love someone who identifies as LGBT."
Contrary to Coach Brown's expansive claims about the rights of professors, UNL faculty do not have a right to indoctrinate students in their religious (or anti-religious) views. Faculty are hired to teach and do research in philosophy, chemistry, engineering, and other subjects, and this is what they do.
To get through the present political logjam, Wilhite and some other Nebraska climate scientists are working to broker a compromise in which the University of Nebraska agrees to underwrite a full climate impacts study for the state. But it remains unclear how the issue will be resolved.
Sometimes administrators do the right thing. One who supported intellectual freedom on multiple occasions was E. Benjamin Andrews, who was honored November 3 by the Academic Freedom Coalition of Nebraska (AFCON) at its 25th annual membership meeting.
The Kings of Cool picks up the story of the Savages trio -- the weed-dealing Ben, Chon and Ophelia -- a few years before Savages. Prequel? Not exactly -- at least writer Don Winslow doesn't look at it that way.
The events surrounding the child molestations at Penn State University have shocked the nation. How could the football team's former defensive coordinator, Jerry Sandusky, have gotten away with such heinous crimes for so long?
A recent report by the University of Nebraska-Lincoln suggests feral cats be shot or be captured in body-crushing traps as a means to "control" them.
As a cultural area studies graduate, seldom do I feel over my head culturally. Standing in the home of possibly the next Nobel Prize recipient for Li...
Any student athlete, coach or administrator is now solidly in the public eye, and with that scrutiny comes more responsibility and concern over damage to brand.
While shooting for a story in Haiti, we came across a 16 year-old girl called Ketura Malvoisin who is suffering from a tumor in her upper jaw. We had never seen anything like this before.
While the crass stereotype of the frat party downing of gallons of beer may seem to epitomize the worst of overindulgence, the banging on about binge drinking may well be worse for our overall health as a society.